Colorado: @C4HCO ends 2021 SEP w/36.3K additional QHP selections for all-time high enrollment
Thu, 08/26/2021 - 11:42am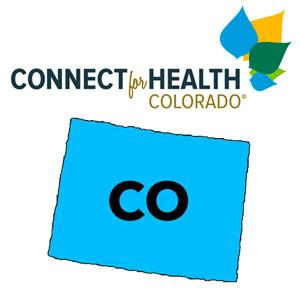 via Connect for Health Colorado:
Connect for Health Colorado Has Enrolled More Residents in Health Coverage This Year Than Ever Before

Colorado's Marketplace is Keeping Residents Insured during the Pandemic

DENVER – Since Connect for Health Colorado re-opened enrollment on February 8, 2021, to help customers secure health coverage amid the ongoing coronavirus pandemic, approximately 36,350 residents have signed up for a health insurance plan. 

As of Sunday, August 15, the last day of the enrollment period, 216,350 Coloradans have signed up for a plan that provides coverage this year. That total is 21,000 more health insurance plan sign ups than the same day last year— a nearly 11 percent increase. 

Thanks to the American Rescue Plan Act, Coloradans can find more financial help than in previous years to cover some or all the cost of their health insurance premium, but only when they shop through Connect for Health Colorado. For the first time, families of most income ranges can now qualify for savings on health insurance. 

"I'm so pleased that we were able to offer thousands of new and existing customers increased access to savings and health plans," said Chief Executive Officer Kevin Patterson. "It's essential to have health coverage in place to protect our families and communities, especially this year."

People can still sign up for a health insurance plan for the remainder of the year through Connect for Health Colorado if they experience a Qualifying Life Event. Qualifying events include losing your job's health insurance, losing Health First Colorado (Medicaid) coverage or certain family and income changes. Otherwise, enrollment opens November 1 for health coverage next year. 

Residents can continue to get help signing up for coverage from certified Brokers and community-based Assisters. Use the Quick Cost and Plan Finder tool to get an estimate of costs and to search plans based on what matters most to you.