To those who think the unvaccinated should have to pay more for healthcare, here you go.
Thu, 08/19/2021 - 11:50am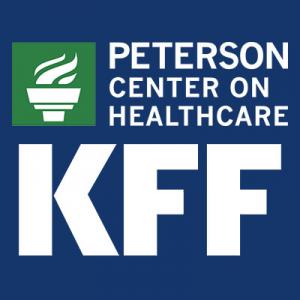 A few weeks ago, I wrote a piece reminding people that the Affordable Care Act explicitly prohibits insurance carriers from charging higher premiums for enrollees who voluntarily refuse to get vaccinated against COVID-19 (presumably not including those who can't do so due to being allergic, being immunocompromised, being under 12 years old, etc), and noting several reasons why this is the case.
I concluded, however, by noting that:
Having said that, those who don't get vaccinated will start facing more financial penalties soon anyway...a point which is included in the NY Times article above itself:

In 2020, before there were Covid-19 vaccines, most major private insurers waived patient payments — from coinsurance to deductibles — for Covid treatment. But many if not most have allowed that policy to lapse. Aetna, for example, ended that policy on Feb. 28; UnitedHealthcare began rolling back its waivers late last year and discontinued them by the end of March.
Today, the Peterson Center on Healthcare in partnership with the Kaiser Family Foundation posted a brief regarding exactly this issue by Jared Ortaliza, Matthew Rae Twitter, Krutika Amin Twitter, Matthew McGough and Cynthia Cox:
Federal law requires all private insurance plans to cover the entire cost associated with approved COVID-19 testing so long as the test is deemed medically appropriate. Additionally, the U.S. government pre-paid for COVID-19 vaccines and required COVID-19 vaccines be made available at no out-of-pocket costs regardless of whether the vaccine recipient is insured. However, while a handful of states required or created agreements with insurers to waive COVID-19 out-of-pocket treatment costs for their fully-insured plan enrollees, there is no federal mandate requiring insurers to do so.

Earlier in the pandemic, we found that the vast majority (88%) of people enrolled in fully-insured private health plans nonetheless would have had their out-of-pocket costs waived if they were hospitalized with COVID-19. At the time, health insurers were highly profitable due to lower-than-expected health care use, while hospitals and health care workers were overwhelmed with COVID-19 patients. Insurers may have also wanted to be sympathetic toward COVID-19 patients, and some may have also feared the possibility of a federal mandate to provide care free-of-charge to COVID-19 patients, so they voluntarily waived these costs for at least some period of time during the pandemic. Our subsequent analysis found that several of these insurers were starting to phase out COVID-19 cost-sharing waivers by November 2020.

In the last few months, the environment has shifted with safe and highly effective vaccines now widely available. In this brief, we once again review how many private insurers are continuing to waive patient cost sharing for COVID-19 treatment. We find that 72% of the two largest insurers in each state and DC (102 health plans) are no longer waiving these costs, and another 10% of plans are phasing out waivers by the end of October.
The brief goes int much more detail, but the bottom line is that a whole lot of hospitalized COVID-19 patients are about to be hit with significant medical bills if they haven't already been.
The COVID vaccines are showing less strength against the Delta variant than earlier variants in terms of infection, but they're still working extremely well at preventing hospitalization and death.
So, assuming you're over 11 years old and are medically able to do so, if you want to significantly reduce the odds of your getting sick and racking up huge medical expenses, I strongly suggest you #GetVaxxed now.