WTF?? Benefits.Gov seems to completely ignore #ACA Medicaid expansion?
Sun, 06/27/2021 - 11:55am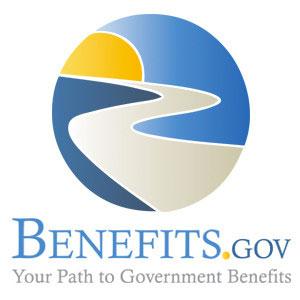 I received the following email:
Hi Charles,

Our son's GF moved here (Seattle) last summer from Florida. She was a few months after returning from a teaching gig in Korea (where they met), and unemployed. In FL she wasn't eligible for Medicaid, but a couple weeks after she got here I realized she would in WA.

So she signed up and it's been great, b/c in fact she did need quite a bit of overdue health services.

Now they are moving to Oregon next month and I told her, "so you're going to sign up there, right?". She tells me, "I'm not eligible there".

She shows me the Federal Benefits.gov site, and it lists for Oregon the Florida-like limitations: you have to be a parent or pregnant or disabled, etc.

I go, "that's strange..." and look up the California eligibility. Same story.

I look up WA's own eligibility according to benefits.gov - same story!!! Supposedly she's not eligible for the very same coverage she's actually enjoying right now with full approval.

Now searching online specifically for the Oregon health authority website, we see that of course she's eligible with <$1.5/month salary or so, no other questions asked.

Are you aware of this mismatch in info? Is this a Trump misadmin plant that wasn't fixed yet? What the heck is going on?!?

Thanks!
Sure enough, if you go to Benefits.Gov, then click "Categories," select "Healthcare & Medical Assistance" and then choose pretty much any state (I only checked Oregon, Washington, California and Michigan, all of which are expansion states, but I assume the same holds true in every other expansion state as well), then choose the Medicaid program for that state (the branding varies), you'll see something like the following:
What is Michigan Medicaid Health Care Program?

The Michigan Medicaid Health Care Program is intended to provide medical and health-related assistance to low-income individuals and families who have no medical insurance or have inadequate medical insurance. Generally, the program serves: persons aged 65 or older; blind or permanently disabled persons; members of families with dependent children; children in foster care homes; pregnant women; and individuals under age 21 in psychiatric hospitals.

Who is eligible for Michigan Medicaid Health Care Program?

To be eligible for Michigan Medicaid, you must be a resident of the state of Michigan, a U.S. national, citizen, permanent resident, or legal alien, in need of health care/insurance assistance, whose financial situation would be characterized as low income or very low income. You must also be one of the following:

Pregnant, or

Be responsible for a child 17 years of age or younger, or

Have a disability or a family member in your household with a disability.
Yikes!!
Here's the really weird thing, though: It then goes on to say:
To be eligible, you must have an annual household income (before taxes) that is below the following amounts:
...followed by a drop-down menu and/or income table which does list the 138% FPL cut-off point for various household sizes...except even then, it lists 133% FPL, not 138% FPL (133% is the "official" cut-off but there's also a 5% "income disregard" which makes the effective ceiling 138%...so this part may be accurate depending on how you look at it):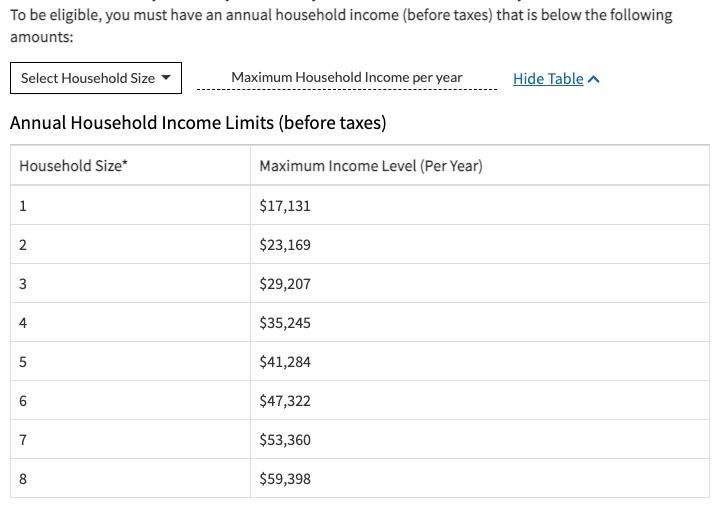 Since eligibility income limits vary widely by state for the other categories (pregnancy, disability, etc) in non-expansion states, the only reason to include the 133% FPL guide is for ACA expansion. This means that whoever coded the Benefits.Gov website knows about ACA Medicaid expansion, but apparently forgot to list the income threshold as an alternative to the other criteria.
According to the About page, Benefits.Gov is "a cross-governmental collaboration between multiple Federal agencies. Our Partner agencies share in the governance and strategic guidance of the Program, approve the features and enhancements to the site, provide the benefit program content, and contribute funding." However, the U.S. Department of Labor serves as the Managing Partner for Benefits.gov, so I presume this is their screw-up.
I have no idea whether this was deliberately changed by the Trump Administration or if it's looked like this since 2014, but either way, how many Americans have visited Benefits.Gov over the years trying to find out whether they're eligible for Medicaid under the ACA only to be falsely told that they aren't?
I even tried looking at the Medicaid listing under the federal benefits programs just in case...but that just says the following:
What is Medicaid Program?

Medicaid is a joint federal and state program that provides free or low-cost health coverage to millions of Americans, including some low-income people, families and children, pregnant women, the elderly, and people with disabilities. The federal government provides a portion of the funding for Medicaid and sets guidelines for the program. Medicaid programs vary from state to state. They may also have different names, like "Medical Assistance" or "Medi-Cal."

Who is eligible for Medicaid Program?

Eligibility varies by state, but applicants generally must meet all of the following:

A resident of the state in which you are applying, and
Whose financial situation would be characterized as low income or very low income, and
A citizen of the United States or certain qualified non-citizens, such as lawful permanent residents.

Visit your state Medicaid page to view any additional options for coverage it may provide, such as limits on age, pregnancy, or parenting status.
Needless to say, this needs to be corrected immediately.
As it happens, the ACA marketplaces are listed for every state (under federal benefits, even in states which run their own ACA exchange).