6.04 million New Yorkers enrolled via @NYStateofHealth (including Medicaid, BHPs, CH+)
Thu, 06/03/2021 - 12:35pm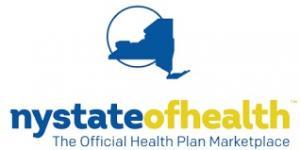 Yes, that's right: I'm finally getting over my obsession with county-level COVID-19 vaccination data analysis.
New York State of Health, NY's ACA exchange, just issued the following press release:
Press Release: Governor Cuomo Announces Enrollment through NY State of Health Tops 6 Million

State Marketplace Reaches Record-Breaking Levels
American Rescue Plan Offers Significantly More Financial Assistance for Consumers 

Governor Andrew M. Cuomo today announced that New York State of Health - the state's official health plan Marketplace - has reached a record-breaking enrollment total of 6 million New Yorkers who have signed up for health insurance through the Marketplace across Medicaid, Essential Plan, Child Health Plus and Qualified Health Plans. This momentous milestone coincides with the new and increased financial assistance now available to New Yorkers through the American Rescue Plan for consumers enrolling in commercial coverage.

"As we work toward rebuilding and reimagining a post-pandemic State, ensuring New Yorkers have access to affordable health care is more important than ever," Governor Cuomo said. "More than 6 million New Yorkers are enrolled in health insurance through New York State of Health - a tremendous achievement. I encourage anyone who needs health insurance to sign up." 

More than 150,000 New Yorkers are expected to receive increased tax credits - and nearly 120,000 already have - further lowering their health care costs. In addition, in June 2021, NY State of Health will expand tax credits to tens of thousands of additional New Yorkers with higher incomes who, before the American Rescue Plan, did not qualify for financial assistance.

Enrollment as of May 31, 2021:

Medicaid: 4,539,000
Essential Plan: 893,000
Child Health Plus: 387,000
Qualified Health Plans: 220,000
Total: 6,039,000
There's some important caveats to keep in mind here: First, part of the reason the Medicaid number is so high is that New York State has been gradually moving all of their Medicaid enrollment data over from their legacy system to NY State of Health. New York has 6.8 million total Medicaid enrollees statewide according to NYSoH's official 2021 Open Enrollment Period report, but only 2.25 million of them are actually enrolled via ACA expansion.
Having said that, let's see how this compares with NY SoH's official 2021 Open Enrollment Period report (the official OEP ended on 1/31 but the enrollment was as of 2/28):

Setting Medicaid aside (since, again, I don't know if that any of that 226K increase is a further data shift from the legacy system or not), NYSoH added 5,600 people via QHPs (traditional ACA exchange plans) and nearly 8,000 more via the BHP program (these are mostly folks earning 138 - 200% FPL who otherwise would have selected QHPs if the BHP program didn't exist). They saw Child Health Plus enrollment drop by 4,300, however (that's NY's CHIP program).
Between QHPs & BHPs that's a net increase of 13,623 enrollees since 2/28, which is pretty modest (around 1.2%). Also note that the 2/28 numbers are exact while today's are rounded off.
The American Rescue Plan has reduced health care costs by introducing higher tax credits to current and new NY State of Health enrollees with lower or moderate incomes (below 400 percent of the Federal Poverty Level). For an individual, this is an income of up to $51,040 per year. For a family of four, this is an income of up to $104,800 per year. NY State of Health made these enhanced tax credits available to New Yorkers starting on March 31 and in mid-May, the Marketplace automatically applied these higher tax credits to enrollees who had not already claimed them without requiring any action by the consumer. In June, the eligibility for tax credits will expand to include higher-income individuals, or those with an income above 400 percent FPL. Also starting in June, NY State of Health will implement the system changes to make the maximum tax credit available to New Yorkers who receive unemployment benefits.

NY State of Health Executive Director Donna Frescatore said, "Today more than 6 million New Yorkers are enrolled in a quality, affordable health plan through the Marketplace. During the pandemic, NY State of Health has served as a critical safety net, providing seamless access to coverage, and this tremendous enrollment milestone is a testament to our commitment to helping New Yorkers get affordable coverage when they need it the most."

To allow as many consumers as possible to access these enhanced tax credits, and in light of the ongoing public health emergency, the 2021 Open Enrollment Period has been extended through December 31, 2021. Consumers can apply for coverage through nystateofhealth.ny.gov, by phone at 1-855-355-5777 or by connecting with a free enrollment assistor.