2017 Rate Request Early Look: Alabama
Mon, 08/01/2016 - 8:09pm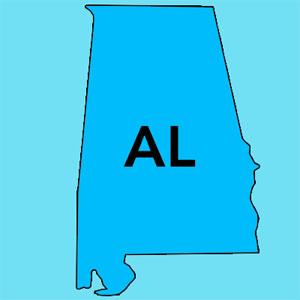 As I noted Monday, I believe August 1st was the deadline for every state to submit their 2017 rate filings, meaning that the 14 states missing from my Requested Rate Hike Project are finally available to be plugged into the spreadsheet. I'll also be going back through the other states I've been tracking since as early as April to see which ones require updates due to carriers dropping out, joining in or resubmitting their rate requests.
Let's start things off with Alabama...which is pretty easy to do, since there's only 1 carrier even offering policies on the individual market in AL next year, Blue Cross Blue Shield. Both UnitedHealthcare and Humana are pulling out; there's around 15,000 current Humana enrollees and an unknown number covered by UnitedHealthcare who will have to make the move. Technically, "Freedom Life" has also submitted a filing, but as I've noted before, they appear to be a phantom bottom-feeder; their "filing" is basically a placeholder, with no policies really available for purchase.

Alabama's total individual market was 206,000 in 2014, and should be up to around 250K or so today; the missing 75,000 are presumably made up of UnitedHealthcare enrolles as well as those still enrolled in grandfathered and/or transitional policies.