Arkansas: Medicaid "Private Option" expansion enrollment up 23% since COVID hit; total Medicaid up 13%
Tue, 05/04/2021 - 12:37pm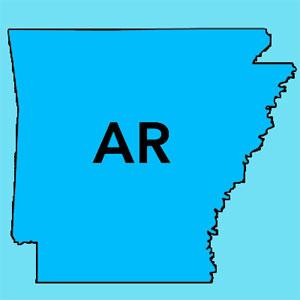 As I noted recently, I've relaunched my project from last fall to track Medicaid enrollment (both standard and expansion alike) on a monthly basis for every state dating back to the ACA being signed into law.
For total monthly Medicaid enrollment, the official Medicaid.gov monthly enrollment data is only available dating back to late 2013, and it's only current through November 2020. The Kaiser Family Foundation has also compiled the pre-2014 average enrollment for each state based on the 3rd quarter of 2013. In some states I've been able to find more recent enrollment data for December 2020 or later.
For Medicaid expansion enrollment, I'm using data from Medicaid.gov's Medicaid Enrollment Data Collected Through MBES reports. These are even more outdated...I can only get official numbers through June 2019 at the moment. Again, in some expansion states I've been able to get more recent enrollment data from state websites and other sources.
Today I'm presenting Arkansas, where Medicaid enrollment averaged around 557,000 prior to ACA expansion.
Technically speaking, Arkansas hasn't actually "expanded Medicaid." Instead, they were given approval by the Obama Administration to use the same funding which normally would have gone towards expanding Medicaid proper to enact the "Arkansas Works" "Private Option" program, in which the Medicaid expansion population is instead enrolled in ACA exchange plans...but with their premiums fully subsidized and additional benefits added to effectively turn it into Medicaid-style coverage:
Arkansas led the nation in implementing an alternative to Medicaid expansion that was acceptable to some politicians who otherwise opposed the Affordable Care Act (ACA). Arkansas' Medicaid expansion program was initially called the Arkansas Health Care Independence Program, but transitioned to Arkansas Works as of 2017. Both systems are also referred to as the Private Option, because Arkansas uses Medicaid funds to purchase private health insurance (QHPs, or qualified health plans) in the exchange for people who are eligible for expanded Medicaid (enrollees can pick from among available silver plans in their area, and Arkansas Medicaid pays the premiums).
This is actually far less financially efficient than simply expanding Medicaid itself, but it was the only way to get the program through the state legislature at the time. To be honest, I'm surprised none of the 12 remaining holdout states have pursued such a course of action, but then again, both New Hampshire and Iowa attempted to do so and gave up a few years later.
After AR's "Private Option" was added, overall Medicaid enrollment jumped to nearly 1.0 million people in late 2016 for reasons I'm not aware of, then dropped back off again to around 800,000 throughout 2019. Since the COVID pandemic hit in February 2020, both standard Medicaid and the Private Option enrollment have increased substantially (around 8% and 23% respectively). Total enrollment is up 13% since COVID hit, or around 907,000 people...still shy of its December 2016 high of 948,000.
Arkansas has a little over 3.0 million residents, so 2.032 million is 30% of the entire population. Around 317,000 of them are covered via ACA expansion. Throw in the ~64,000 enrolled in subsidized exchange plans and that's 381,000 who'd lose coverage almost immediately if the ACA is struck down by the Supreme Court, or over 12% of the population.