Hey Nolan Finley: About your July 29th Tweet...
Fri, 10/16/2020 - 10:12pm
Nolan Finley is the conservative editorial page editor of The Detroit News.
On July 29th, he tweeted this out in response to criticism of the COVID-19 policy recommendations by himself and Michigan Republican legislative leadership:
Florida 20 million population, 6100 deaths. Michigan 10 million population, 6400 deaths. https://t.co/O1tNoyWwB0

— Nolan Finley (@NolanFinleyDN) July 29, 2020
That was late July.
Let's take a look at mid-October, shall we?
Here's a graph of official COVID-19 positive test cases and fatalities per capita for both Michigan and Florida. Cases are per 1,000 residents; deaths are per 10,000 in order to make the trendlines more visible: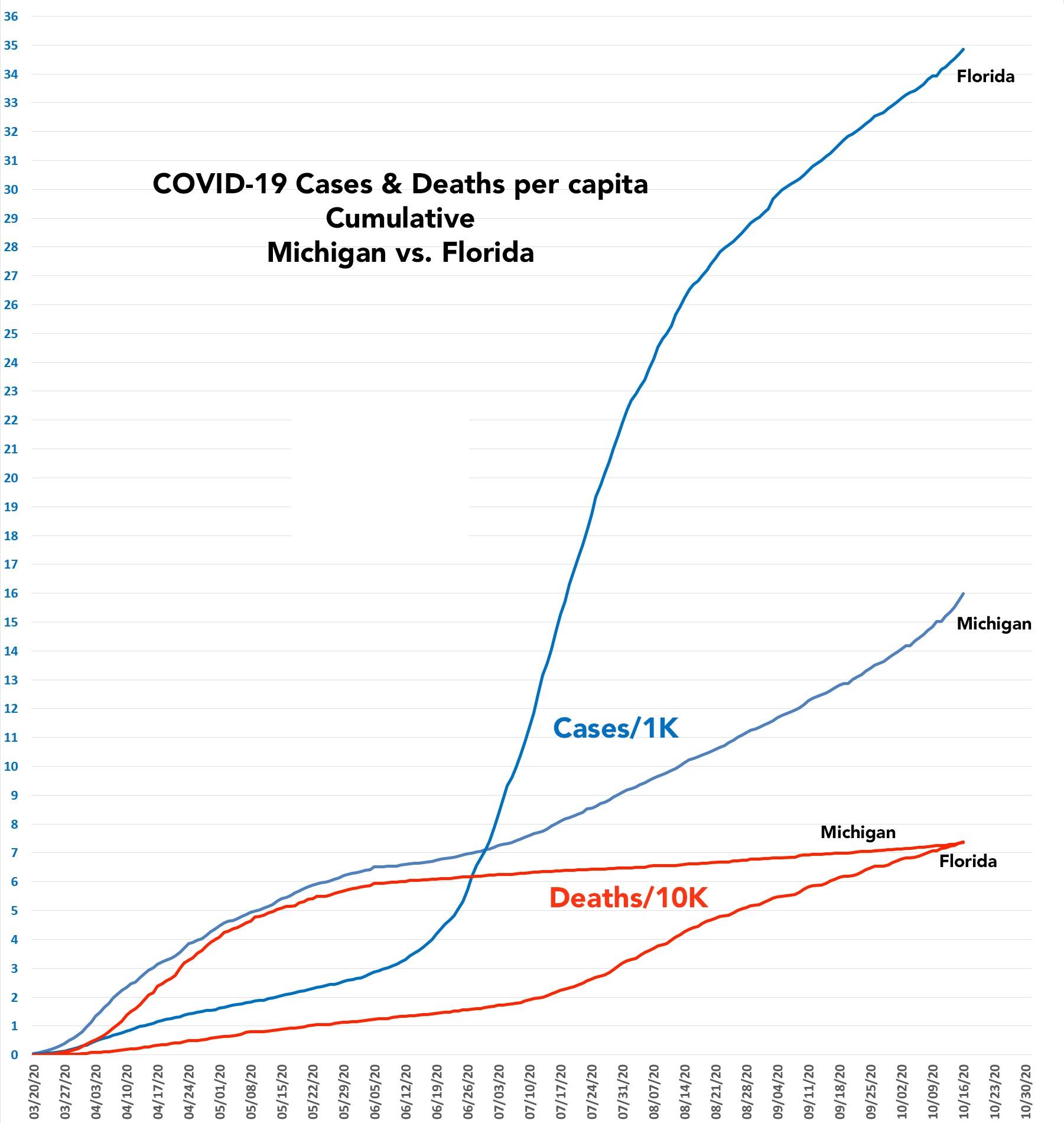 Who wants to predict the odds of Mr. Finley revisiting his July 29th tweet?