New York: Preliminary avg. 2021 #ACA premiums: 11.7% increase for indy market, 11.4% for sm. group
Fri, 06/05/2020 - 8:09pm
New York is the fifth state (well, fourth really) to announce their preliminary 2021 health insurance policy premium rate changes for the individual and small group markets (thanks to Michael Capaldo for the heads up):
NEW YORK STATE DEPARTMENT OF FINANCIAL SERVICES

2021 INDIVIDUAL AND SMALL GROUP REQUESTED RATE ACTIONS

6/5/2020

Health insurers in New York have submitted their requested rates for 2021, as set forth in the charts below. These are the rates proposed by health insurers, and have not been approved by DFS.

* Indicates the Company offers products on the NY State of Health Marketplace.
Hmmmm....some of these seem suspiciously high, at least as compared to the handful of other states which have released their preliminary requests so far, but we'll have to see...
Here's what the individual market looks like with the enrollment market share breakout (I get 11.8% vs. 11.7%, but close enough)...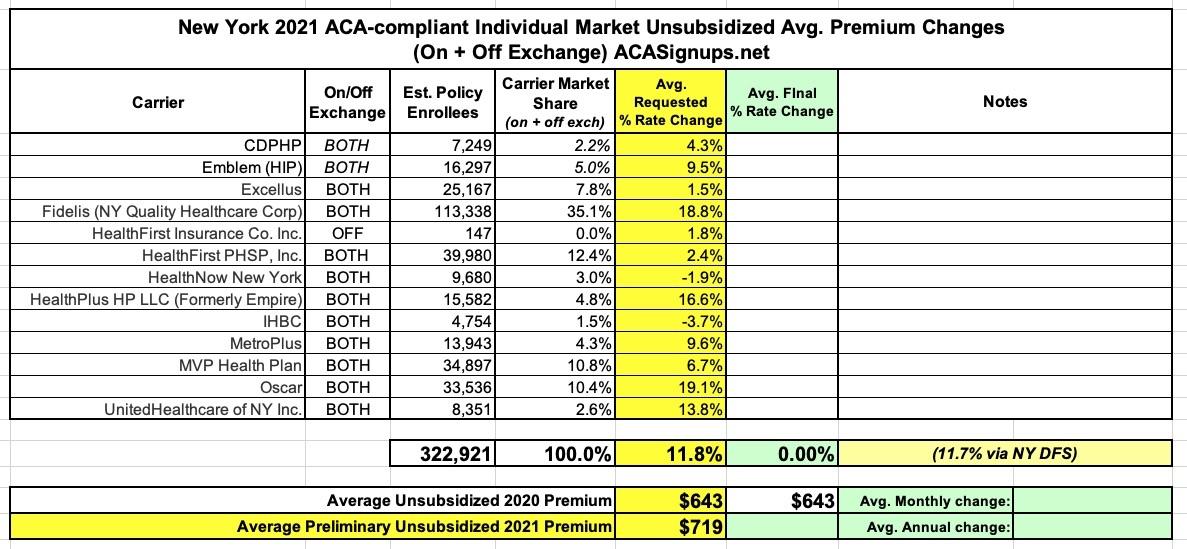 For the small group market, I get a slightly lower weighted average increase of 10.7% vs. the 11.4% stated by NY DFS, but whatever: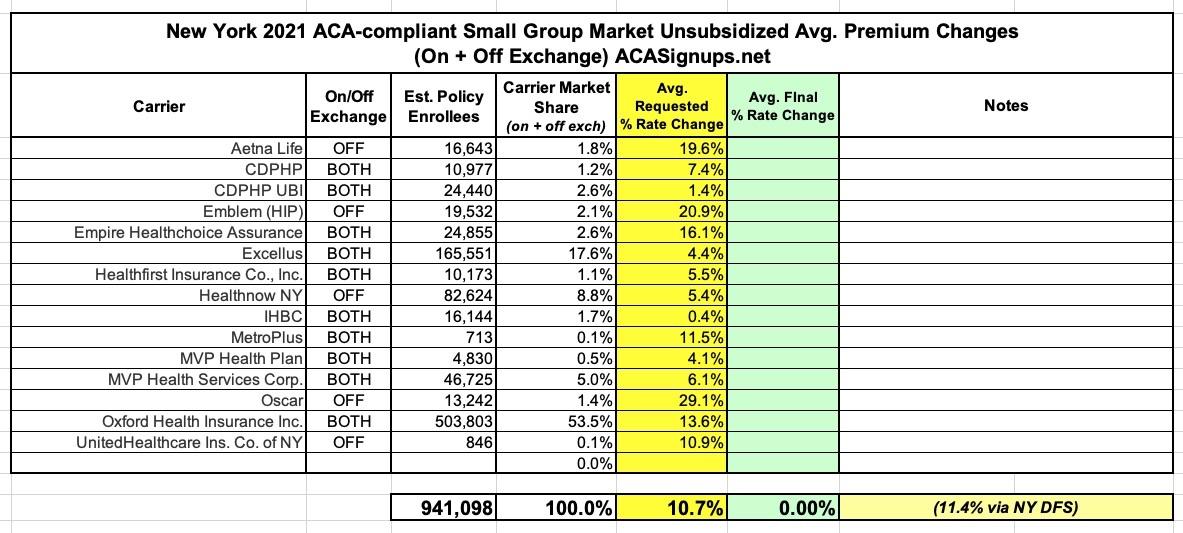 I'll be taking a look at the actual filing memos for NY carriers (as well as Vermont, Oregon, DC and Washington State) in more detail next week, mostly to see how they figure the COVID-19 pandemic might play into things.