Ten Minutes in the Waiting Room; CoveredCA Extends Call Center Hours
Tue, 12/15/2015 - 7:52pm
Just a quick hit: There's now just under 7 hours to go before the December 15th deadline for January 1st coverage (I'm assuming the actual deadline is midnight Pacific time?), and it looks like we've indeed reached the server capacity limits of HealthCare.Gov; it placed me on the "Waiting Room" screen for a solid 10 minutes before redirecting me to the account login page.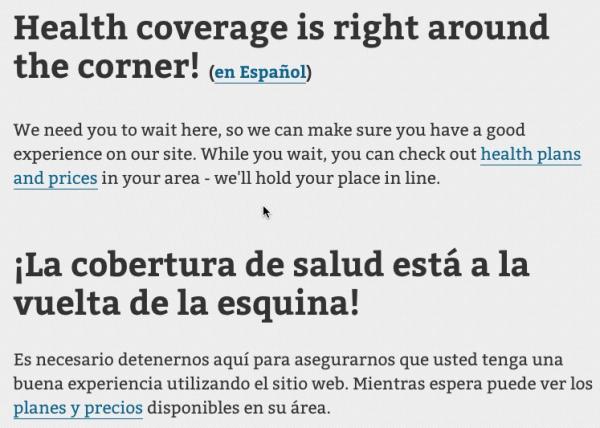 Meanwhile, Covered California just issued the following statement:
COVERED CALIFORNIA EXTENDS SERVICE CENTER HOURS UNTIL MIDNIGHT TO HELP CONSUMERS BEAT KEY DEADLINE

WHAT: Covered California will extend its Service Center hours tonight in an effort to deal with a huge surge in demand as consumers try to beat a key deadline. Customer service representatives will be available at (800) 300-1506 until midnight to help consumers enroll in a quality, affordable health plan that will begin on Jan. 1. Although open enrollment runs through Jan. 31, consumers must enroll by midnight tonight in order to have their health care coverage begin on New Year's Day.  

Members of the media can get the latest news and information about Covered California by following our Office of Communications and Public Relations on Twitter at @CoveredCAnews.