No Sleep 'til Brooklyn Part III: Add Nevada to the list...and Vermont, Kentucky and Washington State???
Thu, 03/20/2014 - 8:24pm
OK, the cutesy title is kind of a misnomer; my two previous entries didn't use that title originally...but they should have, and do now.
March 31st is supposed to be the final day to enroll in QHPs via the exchanges...but it's looking more and more as though that won't quite be the case in not two, not three...but possibly up to seven states now, including a couple whose websites have been working smooth as silk??
On March 7th I pointed out that due to Massachusetts having some 154,000 people stuck in health insurance limbo, they've been granted some sort of temporary extension, twice...out to as far as June 30th in some cases...
Unable to immediately enroll applicants in new, private plans under the Affordable Care Act, state officials extended existing state coverage for about 124,000 individuals, and granted temporary state coverage to about 30,000 new applicants. Those individuals were supposed to move onto new plans by March. 31; the federal waiver gives officials another three months to do that.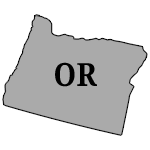 ...and that at the same time, Oregon's website mess has led to their legislature passing a bill that would extend their enrollment deadline out to the end of April:
House Bill 4154 would extend whistleblower protections to Cover Oregon employees and allow the governor to remove all Cover Oregon board members in a single year. It would also direct Cover Oregon to seek a federal waiver to extend the enrollment deadline by a month to April 30, and to seek federal tax credits for small businesses.

The bill passed the House 56 to 2 and heads to the Senate.
Then, yesterday, I noted that Massachusetts' Insurance Limbo problem has grown to 217,000, while the extension bill in Oregon has since passed the state Senate as well and (I think) has been signed by the Governor, leaving only approval by the HHS Dept. as a final step.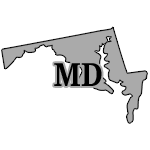 I also noted that Maryland has also decided to take action given their own technical problems, by taking the "you can complete your enrollment after 3/31 as long as you started it before that date" route...although apparently all it would take to qualify would be to call a special phone number and claim that you started yours earlier.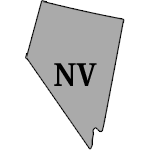 Well, today I just got a one-two punch of news on the "Post-3/31 Enrollment" front. First, this story out of Nevada:
CARSON CITY — Anyone who attempted to sign up for health insurance with Nevada's failed insurance exchange will have another 60 days to complete the process.

The Silver State Health Insurance Exchange Board action on Thursday leaves the door open for tens if not hundreds of thousands of people to reapply after open enrollment ends March 31.

Officials say up to 300,000 people may have tried over the past six months to choose a plan over Nevada Health Link but were thwarted by program errors in the system designed by Xerox.
Sixty days. That would extend it out to May 30th (though I presume it actually would be May 31st...seems silly to knock 1 day off the month...)
But wait, there's more!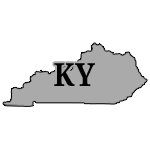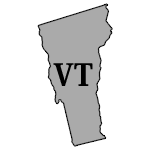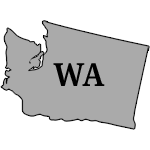 Check out this story from California Healthline today, which aggregates several stories from other outfits. In addition to MA, OR, MD and NV, we could also be looking at extensions from...
Kentucky, which will allow residents to apply for coverage by March 31 but select plans until April 15 (Howell, Washington Times, 3/19);

Vermont, which has the flexibility to allow additional time for enrollment to residents who have formally informed the state about their problems with its exchange website

Washington, which is considering providing an enrollment extension on a case-by-case basis (Modern Healthcare, 3/19).
Now, Vermont doesn't really surprise me, as they've been having their own technical glitches as well, although those haven't gotten nearly as much press as the issues in some other states.
However, Kentucky and Washington State? Both of those have been running (to my knowledge) nearly perfectly since nearly Day 1. I would imagine KY and WA would only allow extended enrollments under extremely special circumstances...things like getting hit by a car and placed into a full body cast over the next 2 weeks (hopefully your current policy will cover that!); your divorce starting today but not being finalized until April; being moved out of the Witness Relocation Program; or finding your way home after being lost at sea for the past 3 years after March 31st. That sort of thing.
Anyway, it's looking less and less likely that I'm gonna get to catch up on my sleep anytime soon.