Wisconsin: Final avg. 2023 #ACA rate changes: +7.7%
Tue, 11/01/2022 - 6:32pm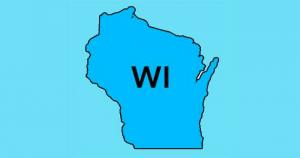 I'm pretty sure Wisconsin has the most competitive ACA markets in the country, at least in terms of the sheer number of insurance carriers offering policies on both the individual (15) and small group (20) markets.
The bad news is that it was extremely difficult to acquire Wisconsin's 2023 rate filings prior to the actual Open Enrollment Period launching this morning.
The good news is that when the Wisconsin Insurance Dept. finally did publish their approved 2023 rate filings, they did so in a very easy to view fashion, including all the data I need to compile the weighted average rate changes for each individual carrier.
Overall, individual market premiums for unsubsidized enrollees are going up around 7.7%, while small group market rates are increasing by an unweighted average of 8.9%.
It's worth noting that two carriers (Health Tradition and Network) appear to be dropping out of the small group market, while one of the individual market players, Children's Community Health Plan, is changing their name to...Chorus Community Health Plan for whatever reason.