South Carolina: Final avg. unsubsidized 2023 #ACA rate changes: +7.3% (down from 10.4%)
Tue, 10/25/2022 - 3:21pm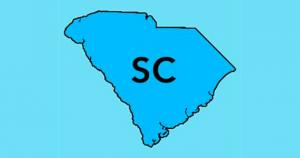 The South Carolina Insurance Dept. has posted their final/approved 2023 rate filings for both the Individual and Small Group markets. Unlike the preliminary filings, which they didn't make easily available, the final filings are pretty clear cut. They don't include the enrollment data for each carrier, but most of that is available via the the federal Rate Review website and/or SERFF databases for the indy market. For the small group market, I was only able to find the number of policyholders, not actual enrollees, although that should still give a fairly close approximation to the relative market share.
On the individual market, average rates are going up around 7.3%, which is down a solid amount from the originally-requested average rate hike of 10.4%. The biggest news on SC's indy market is that Bright Health is dropping out (as they are everywhere else as well), while Cigna and Select Health are joining the ACA exchange.
On the small group market it doesn't look like there are any changes to who's participating. The average rate increase is 4.6%, which is actually down a bit from the 5.5% requested average (mostly due to Blue Cross/Blue Choice having their increases shaved down).