Colorado expands state CSR subsidies: Over 72,000 Coloradans to be eligible for #SecretPlatinum plans in 2024!
Thu, 08/03/2023 - 4:15pm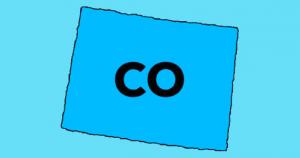 Back in late 2021, Colorado launched their own new, state-based ACA financial subsidies on top of federal subsidies which have already been enhanced (at least through the end of 2025) via the American Rescue Plan and Inflation Reduction Act:
The financial help you can get to lower your out-of-pocket costs are healthcare discounts called Cost-Sharing Reductions. Connect for Health Colorado is the only place you can apply for financial help to lower the cost of private health insurance. Due to the American Rescue Plan, Coloradans are now eligible for more savings than ever before.

Consider a Silver plan if your Health First Colorado (Medicaid) coverage recently ended or your income is over the limit to qualify

Connect for Health Colorado launched a new state-funded program recently to provide even more healthcare savings to people shopping on the Marketplace for 2022 whose income is just over the limit to receive Health First Colorado (Medicaid) and who enroll in a Silver-level plan.

If you're eligible for this program, all you need to do to get the higher level of benefits is apply through Connect for Health Colorado and enroll in a Silver-level plan. You will see those extra savings automatically applied to Silver-level plans when you are shopping.

If you've lost coverage through Health First Colorado, apply through Connect for Health Colorado within 60 days of losing your coverage to take advantage of the monthly and out-of-pocket savings on your healthcare.
Under the ARP/IRA-enhanced ACA itself, enrollees who earn up to 150% of the Federal Poverty Line (FPL) who select Silver exchange plans don't have to pay anything in premiums and are also eligible for Cost Sharing Reductions (CSR) which reduce their deductibles, co-pays and other out-of-pocket expenses down to nominal amounts as long as they utilize in-network providers. This is called a "CSR 94" plan because, in actuarial-speak, it amounts to a plan which covers around 94% of the average enrollees total healthcare expenses.
I call it a #SecretPlatinumPlus plan, however, because under the ACA, policies which cover ~90% of average expenses are labeled as Platinum, while plans covering 80% are labeled Gold, 70% are Silver and 60% are Bronze plans.
Meanwhile, under the ACA, those earning 150 - 200% FPL are eligible for "CSR 87" Silver plans (87% Actuarial Value); these are less generous but still dramatically reduce out of pocket expenses. Those earning 200 - 250% FPL are eligible for "CSR 73" plans, which only modestly reduce cost sharing as compared to a standard 70% AV Silver plan.
Colorado's state-based subsidies, meanwhile, provide additional premium subsidies to those earning up to 300% FPL, while also turning CSR 87 plans into CSR 94 plans. In other words, ACA exchange enrollees earning up to 200% FPL have been eligible for CSR 94 Silver plans for the past couple of years.
Well, starting in 2024, as reported by Louise Norris, Colorado plans on expanding their state program even further:
And as of 2024, this program is being expanded to include enrollees with income up to 250% of the poverty level. In other words, anyone eligible for federal CSR in Colorado will be able to select a plan with 94% actuarial value as of 2024.

Just like the federal cost-sharing reductions, enrollees need to select a silver plan in order to take advantage of this enhanced CSR benefit. For these enrollees, out-of-pocket costs (copays, deductibles, out-of-pocket maximum) will be lower than they would otherwise have been.
This is a Big F*cking Deal. It's very similar to California's recently-announced program to eliminate deductibles entirely for ACA enrollees earning up to 250% FPL. It's not quite as generous in some ways...but in combination with CO's state-based premium subsidies for those earning up to 300% FPL, it could be argued that Colorado's program is at least as beneficial if not more so in other ways. It really depends on the specific enrollee.
The current Health Insurance Affordability fund has already helped over 50,000 Coloradans save money. I don't know exactly how many additional enrollees this further expansion will help, but according to the Centers for Medicare & Medicaid Services (CMS), 22,611 residents are in households earning 200 - 250% FPL this year, so I'd say it should help at least another ~22,000 or so, or over 70,000 people total.
This is a lot less than the 600,000 Californians being helped by their program, but then again, California's population is 6.7x as high as Colorado's as well.