Colorado: Preliminary avg. unsubsidized 2024 #ACA rate changes: +9.8%
Sun, 07/30/2023 - 5:56pm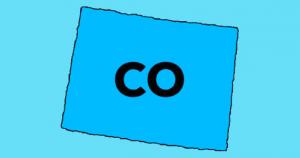 Via the Colorado Department of Regulatory Agencies (I accidentally deleted the original blog post so I'm recreating it using the graphics below).
The most noteworthy developments below are that in addition to Friday, Oscar and Bright Health Plans all leaving the Colorado market (as documented/reported on several times earlier this year), it looks like Anthem is reducing its offerings on the individual market, while Aetna and Humana both appear to be dropping out of the states small group market.
Update: Correction, apparently I misread that about Anthem; they have the same total number of plans available after all...not sure how I messed that up; apologies. Their Rocky Mountain division is offering off-exchange policies only, abut aren't listed on CO DARA's summary for whatever reason.
In any event, the weighted average increase being requested is 9.8% on the individual market and 10.6% for the small group market.