Minnesota: Final Total: 117.5K QHPs, up 2.2% vs. last year
Tue, 12/24/2019 - 11:49am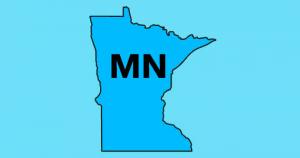 This Just In from MNsure...
MNsure Reports Strong Enrollment Numbers in Seventh Open Enrollment Period

ST. PAUL, Minn.—117,520 Minnesotans signed up for private health coverage during MNsure's seventh open enrollment period which ended on December 23, 2019—2,525 more sign-ups than the exchange received by December 23 of the previous year. 
That's a 2.2% enrollment increase year over year (114,995), although CMS's official total was slightly lower than that (113,552 QHP selections). I don't know if the 1,443 discrepancy is due to clerical error cleanup, standalone dental plans being included in the higher number or what, but assuming the 117,520 figure stands, that's actually a 3.5% increase.
MNsure's operations were notably smooth, and consumers reported improved customer experiences with the new online shopping and enrollment tools MNsure unveiled this year.

"Despite uncertainty on the federal level, we're pleased MNsure was able to sign up over 117,500 Minnesotans for health care coverage," said CEO Nate Clark. "It's clear that Minnesotans see the value of comprehensive coverage and rely on the consumer protections and financial benefits offered only through MNsure."

Clark added, "We know that in past years, many of the Minnesotans who enrolled in late December and early January would have been eligible for special enrollment. If you still have a coverage need, check to see if you can still enroll."

Over 53 percent of households qualified for advanced premium tax credits (APTC) averaging $5,244 a year.

"MNsure's improved shopping and enrollment platform made signing up for coverage easier than ever," said Clark. "We continue to improve the shopping experience so that Minnesotans can find the health coverage that best meets their needs."

Across the state, yearly APTC averages for households were:

Southeast Minnesota: $9,306
Northeast Minnesota: $5,277
Southwest Minnesota: $8,066
Twin Cities Metro: $3,738
Northwest Minnesota: $6,184

By the numbers:

Private health plan sign-ups: 117,520
Public program applicants: 58,417
Total accessing coverage: 175,937
Percentage of households receiving tax credits: 53 percent 
Average yearly tax credit by household: $5,244
Call volume: 80,745
MNsure.org sessions: 1,507,189
Plan comparison tool sessions: 299,271
That's 58,417 people who enrolled in MinnesotaCare, MN's Basic Health Program.