District of Columbia jumps on the Deadline Extension bandwagon: Enroll by 12/18 for January coverage!
Mon, 12/16/2019 - 10:57pm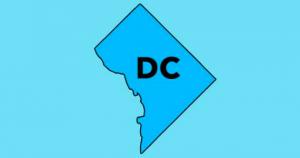 OK, this isn't much of an extension, since the DCHealthLink.com exchange already lets people enroll as late as January 31st...but it's still important:
DC Health Link didn't have any website issues on Sunday 12/15, but we know that news for other states may have caused confusion.

You now have until December 18 to sign up for a plan that starts January 1.

Visit DCHealthLink.com
— DC Health Link (@DCHealthLink) December 16, 2019
That's the first time I've heard of an exchange bumping out their deadline purely in response to another exchange doing so, but whatever; a few extra days are always welcome.