Georgia hires former SBM director to run their new state-based exchange while advocates warn of potential harm to Black community
Wed, 06/07/2023 - 2:30pm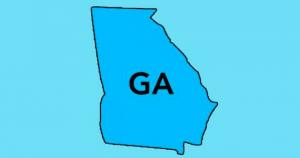 Back in February, I wrote about how the state of Georgia, in an eyebrow-raising move, announced that they were moving from the federal ACA exchange (HealthCare.Gov) onto their own state-based ACA exchange.
While numerous other states have already done the same thing (and several more are in the process of doing so as well), Georgia's move to their own enrollment platform was especially noteworthy for two reasons:
First, because it represents as complete 180-degree turn from their prior attempts (over the course of several years) to eliminate any formal ACA exchange (federal or state-based) in favor of outsourcing it to private insurance carriers & 3rd-party web brokers.
Secondly, because of the timeframe involved:
The State conducted an analysis to determine the gaps between the Georgia Access Model as originally designed under the 1332 Waiver and the federal regulatory requirements for SBEs. The analysis concluded that the original Georgia Access Model under the 1332 Waiver met nearly all federal regulations for SBEs either as designed or with minor modifications. There are four program areas that were not part of the original Georgia Access design that are new requirements for an SBE: a state consumer portal, a Navigator program, a Certified Application Counselor (CAC) program, and a Small Business Health Option Program (SHOP). The State is committed to expediting the standup of these programs and is confident it can successfully implement for PY 2024.
"PY" is "Plan Year." In other words, Georgia is saying that not only do they now want to transition over to a fully state-based ACA exchange platform, they want to do it starting this fall.
As I noted:
If they're really that far along (and assuming the plan is approved by CMS), Georgia will be moved directly from HealthCare.Gov onto their own technical platform this fall. I believe every other state which has made the move from the federal exchange to a state-based exchange (Pennsylvania, New Jersey, Maine, etc.) has taken at least two years to do so (the first year operating as a "federally-facilitated" SBM).

While several activities are still in progress, many of those activities are almost complete. The State is making significant progress toward meeting all SBE requirements and is confident it can implement an SBE for a go-live date of November 1, 2023.
My overall takeaway so far has been quiet skepticism on both their motives in making the move itself as well as on the extremely tight timeframe involved. However...I don't live in Georgia and I have no idea what's been going on behind the scenes. So...y'know, OK: If they're really able to pull this off just seven months from now, good for them. We'll see.
However, U.S. Senator Raphael Warnock and U.S. Representative Lucy McBath, both of Georgia, are far more concerned about the move...and for a whole other reason I hadn't even thought about before (thanks to Kenya Hunter of Capital B Atlanta for the heads up):
Dear Administrator Brooks-LaSure,

We write to request that you not approve Georgia's plan to operate its own state-based health insurance exchange for plan year 2024 if the Centers for Medicare and Medicaid Services (CMS) has reason to believe this approval could result in coverage losses for Georgia families. Approving this request may not comply with federal rules, which require a state seeking to set up a state-based exchange to submit an Exchange Blueprint at least 15 months before the state-based exchange's first open enrollment period and to have an approved or conditionally approved Blueprint and operational readiness assessment at least 14 months prior to launching. We are concerned that an exception for Georgia at this time would put Georgians at higher risk of coverage loss.
The 14-month lead time requirement is already being scrapped in the pending 2024 NBPP rule, so this isn't really an "exception," but it's still a bit concerning for the following reason due to the timing of Medicaid unwinding and other changes to the state's Medicaid program:
This fall and in early 2024 when Georgia proposes to launch its exchange, the unwinding of the Medicaid "continuous coverage" provision will be well underway. Georgia will be in the midst of reviewing the eligibility of millions of enrollees and terminating Medicaid coverage for those who are no longer eligible, or who are eligible but do not complete paperwork requirements or are otherwise unable document their eligibility. Many Georgians could be eligible for health coverage through the federal healthcare.gov insurance exchange, and we are concerned that a new, state-based exchange in Georgia would only add to the confusion and complexity for people who are terminated from Medicaid coverage and who will become uninsured unless they take action to transition to an exchange plan.

This summer, the state is also planning to implement a new section 1115 waiver program that will require certain low-income adults to meet a work-reporting requirement in order to obtain and keep Medicaid, further complicating the coverage landscape in Georgia and straining the state's operations during unwinding. Maintaining the federally-run healthcare.gov exchange in Georgia, which successfully provides coverage to more than 800,000 people today, will create greater stability and consistency for Georgians.

Even without major changes to the state's exchange, coverage losses during this tumultuous period are predicted to be significant. National projections show that children, young adults, and communities of color are likely to be hardest hit. According to the U.S. Department of Health and Human Services' own analysis, nearly 15 percent of those projected to lose coverage during unwinding are Black and one-third are Latino.
Hunter has followed up with a post which raises additional concerns:
Health equity advocates are urging Gov. Brian Kemp and other healthcare officials to delay the implementation of a state-based marketplace exchange.

...With three different state departments – the OCI, the Department of Community Health, and the Department of Human Services – each having its massive priorities for government-sponsored insurance, health equity advocates worry that complicated logistics will leave marginalized communities confused and ultimately at risk of losing their coverage, with Black residents possibly being among the hardest hit because of logistics concerns.

...In 2019, only 69% of Black Georgia residents had broadband internet access, according to the U.S. Department of Health and Human Services Department.

...With us launching the state-based marketplace, it will be hard for a lot of people to navigate because we're going to have people who are losing coverage who may not know where their next step is going to be."

...The state sent a blueprint to the CMS that says they'll have a program for insurance navigators like Williams to help with their outreach and enrollment efforts. It's unclear how much money will be available, but the state says a previous plan to exit HealthCare.gov had a "robust" outreach program.

Whitney Griggs, senior health policy analyst at Georgians For A Healthy Future, says that an overall wariness of the rapid changes could increase already high uninsured rates for Georgians of color.
The Georgia state government seems to be undeterred so far, however; as Amy Lotven reports at Inside Health Policy, they've just hired a CEO to operate the new "Georgia Access" exchange. The good news is that at least they've picked someone who should know what they're doing:
Georgia continues to make strides in its plan to establish a state-based marketplace, announcing last week that it has tapped health policy and exchange expert Cheryl Gardner to serve as the first CEO of Georgia Access. If approved, Georgia would be the first GOP-led state to switch to a state-run exchange.
Note: This last sentence is actually incorrect--Idaho was hosted via HealthCare.Gov for the first Open Enrollment Period in 2013-2014 before moving to its own state-based exchange the following yer.
...Gardner has extensive experience in the exchange space, having served as director of policy and strategy for Utah's exchange, as well as the executive director of Arkansas' marketplace -- which is a state-based exchange that uses the federal marketplace, and as CEO of New Mexico's fully state-run exchange, beWellnm. As founder of Gardner Strategies, she has advised state governments, technology firms and other clients.

Gardner has also teamed up with Randy Pate, who headed CMS' Center for Consumer Information and Insurance Oversight, to encourage more states to move from healthcare.gov to a state-run exchange for various reasons, including cost-savings and a greater ability to make state-level reforms.