HUGE! Washington State becomes first in the nation to extend ACA exchange eligibility to undocumented immigrants...without increasing the deficit
Thu, 03/16/2023 - 10:52am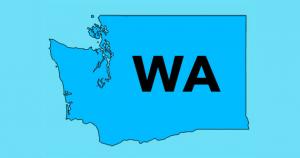 I first wrote about this back in May 2022, but had lost track of the waivers' status since then. As I wrote at the time:
One of the most inane restrictions of the ACA in my view, as I noted in my "If I Ran the Zoo" wish list back in 2017, is that it doesn't allow undocumented immigrants to enroll in ACA marketplace health plans ("Qualified Health Plans" or QHPs).
I don't just mean that they aren't eligible for federal financial subsidies--that's a prohibition which I can at least understand, even if I don't agree with it. I mean that they aren't allowed to enroll in ACA exchange-based QHPs even at full price, as noted in Section 1312(f)(3):
(3) Access limited to lawful residents.--If an individual is not, or is not reasonably expected to be for the entire period for which enrollment is sought, a citizen or national of the United States or an alien lawfully present in the United States, the individual shall not be treated as a qualified individual and may not be covered under a qualified health plan in the individual market that is offered through an Exchange.
Again, this doesn't just mean that they can't get federal financial help; it means they can't enroll via ACA exchanges at all:
Undocumented immigrants aren't eligible to buy Marketplace health coverage, or for premium tax credits and other savings on Marketplace plans. But they may apply for coverage on behalf of documented individuals.
On the surface, this may not sound like that big of a deal--after all, most ACA individual market policies (QHPs) are also available off-exchange (directly via the health insurance carriers or via private brokers). In some cases these are identical to the on-exchange plan in terms of coverage, provider network, formulary, co-pays and so forth; in other cases there are slight variants. ACA-compliant off-exchange plans are still regulated exactly like on-exchange plans (no annual/lifetime benefit caps; the same maximum out-of-pocket costs; and so forth).
While off-exchange enrollment data is a lot harder to pin down than on-exchange enrollment, last fall I estimated that there were somewhere between 2.3 - 3.0 million Americans enrolled in off-exchange ACA-compliant individual market policies.
For the most part, the only difference between on-exchange and off-exchange plans is that you have to enroll on-exchange in order to be eligible for federal ACA premium tax credits and/or cost sharing reduction assistance...and since undocumented immigrants aren't eligible for those anyway, you might wonder why there'd be any advantage to them enrolling on-exchange?
Well, there's actually several reasons:
To avoid marketing/eligibility confusion: Every fall during the annual Open Enrollment Period, both the federal and state-based ACA exchanges launch big marketing/awareness campaigns urging Americans to visit HealthCare.Gov (or their state exchange) and #GetCovered. If you're an undocumented immigrant, you may do just that, only to discover that you're not eligible to enroll at any price, which no doubt confuses, upsets and discourages people. This may even lead them not to bother trying to enroll in an off-exchange ACA plan since they may falsely assume it means they aren't eligible to enroll in those either.
It's important to understand that if you're lawfully present, you can enroll in a plan through the exchange even if some members of your family are not lawfully present. Family members who aren't applying for coverage are not asked for details about their immigration status. And HealthCare.gov clarifies that immigration details you provide to the exchange during your enrollment and verification process are not shared with any immigration authorities.
To be eligible for state-based financial help: While the ACA prohibits federal ACA financial subsidies from being provided to undocumented immigrants, some states may choose to do so. This is already the case when it comes to Medicaid: California pays for Medi-Cal coverage for hundreds of thousands of undocumented immigrants themselves without any federal funding.
In short, there's really no logical reason I can think of, even from a "xenophobic/federal fiscal policy" POV, to prohibit undocumented immigrants from at least enrolling in on-exchange ACA plans (as long as they aren't receiving federal financial help to do so).
As I noted last May, Washington State, which operates their own ACA exchange, just submitted an ACA Section 1332 Waiver Application which would allow exactly this:
Washington state seeks federal approval to expand health insurance to previously uninsured

State request will bring health coverage to individuals regardless of immigration status

In an effort to expand health coverage options to all residents, Washington state submitted a groundbreaking Section 1332 Waiver Application to the federal government for approval on Friday, May 13. The waiver, if approved, will allow all Washington residents regardless of immigration status to enroll in health and dental coverage through the state marketplace, Washington Healthplanfinder. If approved, the coverage will be available starting in 2024 to the newly eligible Washingtonians.

...In 2021, the Washington State Legislature directed the Washington Health Benefit Exchange (Exchange) to explore coverage pathways for Washington residents who do not currently qualify for state or federal coverage options. The Legislature authorized the Exchange to seek a federal Section 1332 waiver for this purpose and required a state-based solution no later than plan year 2024. If approved, the waiver will also allow newly eligible individuals and families to benefit from Cascade Care Savings, the state's new premium assistance program, that will be starting this fall for plan year 2023.
The most important point here is that, if approved, this would make undocumented immigrants in Washington State not only eligible to enroll in on-exchange plans via the WAHealthPlanFinder, it would also make them eligible for the new Cascade Care Savings Program, which will provide up to $55 million in supplemental state-based premium subsidies for lower-income Washingtonians (i.e., those earning up to 250% of the Federal Poverty Level). $50 million of this fund is apparently allocated for "federally-subsidized" enrollees (i.e., documented residents); another $5 million is allocated for "non-federally subsidized" enrollees (i.e., undocumented immigrants).
Well, it turns out that the HHS Dept. did indeed approve Washington's 1332 waiver back in December:
Fed Waiver Grants Health Insurance To Undocumented Immigrants

The State of Washington will now offer subsidized health insurance to undocumented immigrants. Gov. Jay Inslee said he appreciates the federal government's recognition of the state's effort to expand the state-based marketplace. He said this waiver is an important step toward providing affordable health insurance coverage for all Washingtonians.

Washington has been granted a waiver to federal law allowing the state to offer health insurance under the Affordable Care Act to noncitizens who are not lawfully residing in the United States. Washington is the 14th state to be granted a 1332 waiver. The Gov. said, "Access to health care not only helps strengthen families, it also improves our overall health care system and our state economy."

...The waiver from the U.S. Department of Health and Human Services and the U.S. Department of the Treasury allows Washington to suspend a portion of the ACA and extend access to health insurance to some 105,000 Washington residents who are currently ineligible due to their immigration status, according to a statement from Washington Health Benefit Exchange.
This explainer from United States of Care also goes into the financial specifics of the waiver at both the state and federal levels. Remember, these enrollees still won't be eligible for any federal subsidies, but the state is providing its own financial assistance:
In addition, the waiver allows all people with incomes up to 250% of the federal poverty level (FPL) to be eligible for Cascade Care Savings, the new state premium subsidy program. The waiver is effective from January 1, 2024 through December 31, 2028.

Under the waiver, the projected state subsidy and average premium for those on the Cascade Care Savings program in 2024 is expected to be as low as $6 for people also eligible for federal subsidies and $312 for those ineligible for federal subsidies. The waiver does not change eligibility requirements for federal premium tax credits (PTCs), which remain limited to U.S. citizens and "lawfully present" immigrants (per federal law).
In other words, while undocumented immigrants still wouldn't be eligible for federal subsidies which would cover nearly all of their premiums, they'd at least be eligible to receive state subsidies which would drop their average premium down by around 37% or so (from ~$496/mo to ~$312/mo), which is still a significant savings.
One other important thing to keep in mind: Section 1332 waivers aren't allowed to increase the federal deficit. According to the projections from the waiver application itself (and presumably agreed with by CMS in their approval), WA's undocumented immigrant waiver would actually reduce the federal deficit by several million dollars per year due to the increase in individual market enrollment and corresponding improvement to the individual market risk pool (which in turn should help reduce overall premium increases slightly).