Michigan: Expanded Elliott-Larsen Act already seeing results as DIFS clarifies prohibition of discrimination based on gender identity, sexual orientation or sex
Fri, 03/17/2023 - 9:55am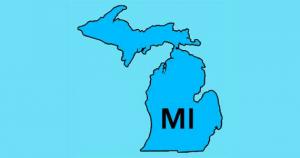 via the Michigan Dept. of Insurance & Financial Services (DIFS):
New DIFS Bulletin to Protect LGBTQ+ Michiganders from Discrimination in Insurance, Financial Markets

March 17, 2023

(LANSING, MICH) The Michigan Department of Insurance and Financial Services (DIFS) has issued a bulletin that reaffirms the department's commitment to protecting Michiganders from discrimination based on sex, sexual orientation, and gender identity in the insurance or financial services industries. The bulletin ensures that the insurance and financial services industries, including health insurance, must comply with the newly-amended Elliott-Larsen Civil Rights Act as signed into law by Governor Gretchen Whitmer yesterday afternoon.

"DIFS will continue to protect the rights of Michigan residents regardless of their gender identity, sexual orientation, or sex, and this new bulletin is a clear affirmation of that commitment," said DIFS Director Anita Fox. "Ensuring equitable access to insurance and financial services for all Michiganders is not only good for the state's economy, it is simply the right thing to do. DIFS' staff stands ready to assist all Michiganders with their insurance and financial needs in 2023 and beyond."

Bulletin 2023-07-BT/CF/CU/INS ensures that all financial service and insurance entities regulated by DIFS, including health insurance plans, cannot deny access, limit benefits, impose additional cost-sharing, or engage in discriminatory marketing practices based on an individual's sex, which now explicitly includes gender identity and sexual orientation as clarified in the newly-amended Elliott-Larsen Civil Rights Act. DIFS had previously issued a bulletin that interpreted "sex" to include gender identity and sexual orientation as supported by the U.S. Supreme Court decision in Bostock v Clayton County.

DIFS is the State of Michigan department responsible for regulating Michigan's insurance and financial services industries, including insurance companies and agents, banks, credit unions, and consumer finance companies, such as mortgage and auto lenders and deferred presentment companies. DIFS also regulates fully-insured health insurance plans in the individual, small group, and large group markets, as well as plans sold on the Health Insurance Marketplace.

Violations of the new DIFS bulletin should be reported by filing a complaint with DIFS by calling 877-999-6442 Monday through Friday 8 a.m. to 5 p.m. or visiting Michigan.gov/DIFSComplaints.