Washington State: Nearly 50K sign up for Cascade Care Savings during WA Healthplanfinder's 2023 open enrollment
Thu, 02/02/2023 - 8:13pm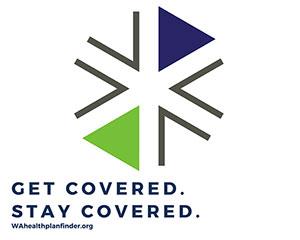 via Washington HealthPlanFinder:
Special enrollment remains open for those who qualify for, but are not enrolled in, Cascade Care Savings

More than 60% of Washington Healthplanfinder customers are in a Cascade Care plan

Washington Health Benefit Exchange (Exchange) released its 2023 Enrollment Preview Report today. Nearly 231,000 customers signed-up for a 2023 qualified health plan through Washington Healthplanfinder, including 37,000 new customers.

"We had our highest net enrollment gain and launched the new Cascade Care Savings during open-enrollment for 2023, resulting in our highest percentage of subsidized customers and highest percentage of plan switching," Exchange interim CEO Jim Crawford said.
The exact QHP total, according to the preview report, was 230,800, down 3.7% from the 2022 Open Enrollment Period.
Nearly 50,000 Washingtonians are now benefiting from Washington's state-funded premium assistance, Cascade Care Savings. This program is helping diverse, low-income populations across the state. Between Cascade Care Savings and federal subsidies, 76% of customers receive a subsidy that helps reduce their monthly premiums. The number of individuals and families receiving Cascade Care Savings is expected to grow throughout the year due to the monthly Cascade Care Savings Special Enrollment Period and the upcoming Medicaid unwind.

"The competitive pricing of Cascade Care plans this year, and the introduction of Cascade Care Savings has helped to more than double Cascade Care plan sign-ups compared to last year," Crawford said. "It is not too late for customers who are unsure whether they qualify for Cascade Care Savings to visit wahealthplanfinder.org and sign up for 2023 coverage if found eligible!"

Cascade Care plans, overall, saw their largest growth in Eastern Washington — with Lincoln, Pend Oreille and Stevens counties seeing a more than 200% increase. Cascade Select (public option) also continues to grow every year since launching for 2021. Sign-ups for Cascade Select plans more than tripled between last year and this year's open enrollment periods — increasing from 8,000 for plan year 2022 to 27,000 for plan year 2023.

Consumers who need help determining if they are eligible for Cascade Care Savings, or who have questions about their 2023 coverage can contact the Washington Healthplanfinder's Customer Support Center from 7:30 a.m. to 5:30 p.m., Monday through Friday. The center will be closed in observation of Presidents Day on Monday, Feb. 20.

View the full 2023 Enrollment Preview Report. A detailed information will be available in the 2023 Spring Enrollment Report in spring.