District of Columbia: @DCHealthLink accelerates drive for better health & greater Hispanic health insurance enrollment
Thu, 01/12/2023 - 11:21am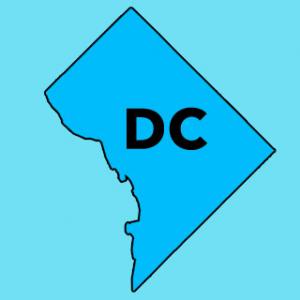 Hispanic leaders to discuss overcoming barriers and access to health care and the state of enrollment opportunities at the 8th Annual Hispanic Leadership Health Forum

WHAT:

While recent national studies show the Hispanic community has seen among the biggest drops in uninsured rates thanks to the Affordable Care Act (ACA), those same studies show that Hispanics have the highest uninsured rates of any racial or ethnic group nationwide. In 2020, the US Census reported that 49.9% of Hispanics had private health insurance coverage, as compared to 73.9% for non-Hispanic whites.

In celebration of the National Hispanic Enrollment Week of Action, DC Health Link—in partnership with the Greater Washington Hispanic Chamber of Commerce (GWHCC), Mary's Center, the Latin American Youth Center (LAYC), the American Academy of Pediatrics (DC Chapter), and El Tiempo Latino—is hosting the 8th Annual Hispanic Health Leadership Symposium that brings together a panel of experts on Hispanic health, insurance professionals, and community leaders to discuss the latest trends and issues of concerns for individuals, families, and small businesses in the immigrant community.

As in previous years, DC Health Link is using this Enrollment Week of Action to boost outreach efforts to promote, educate and motivate Hispanics to enroll in quality, affordable health insurance.

This year, panelists will share information about health issues that most impact the Hispanic community, overcoming barriers and access to care, lifestyle and wellness guidance to optimize Hispanic health, health care access and resources for the immigrant community, and the value of and access to health insurance as one of the most important protections for one's health.

WHEN/WHERE:

Thursday, January 12, 2023, 12:00pm

8th Annual Hispanic Health Leadership Symposium: "A New Year: New Challenges for Hispanic Health"
Zoom Registration: lnkd.in/dGAYbB3x

Panelist: Antonio Guernica, Director of Business Development, DC Health Benefit Exchange Authority
Panelist: Dr. Maria Marquez, M.D., F.A.A.P, Vice President of Clinical Education, Mary's Center
Panelist: Dr. Maria Lauer, Clinical Psychologist, Children's National Medical Center
Panelist: Dr. Nathalie Quion, Team Lead, Immigrant Child Health Program, Children's National Medical Center
Moderator: Rafael Ulloa, Executive Vice President of Content, El Tiempo Latino

BACKGROUND:

DC Health Link's Open Enrollment for individuals and families continues through January 31, 2023. Eligible District residents can enroll in a health insurance plan online through DCHealthLink.com or by calling (855) 532-LINK [5465]. Plan selections made by January 15 will be effective on February 1, 2023. Plan selections made between January 16 and January 31 will be effective on March 1, 2022. Small businesses—as well as individuals and families eligible for Medicaid—can enroll through DCHealthLink.com at any point.