Florida: The Oscar Health plot thickens as FL's top health insurance regulator resigns & moves to...take a guess...
Tue, 12/20/2022 - 9:04pm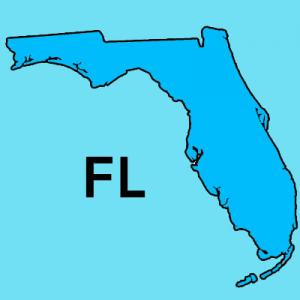 A week and a half ago, on a Saturday Night, my friend Jenny Chumbley Hogue, a Texas-based health insurance broker, gave me a heads up about a rather concerning and suspiciously-timed notice regarding Oscar Health of Florida:
BREAKING from Florida. @LouiseNorris @charles_gaba @jgmcglamery

Hello agent, please view the below information in reference to Oscar. We have received this information from Oscar and are passing it along to you.

Beginning at midnight Monday, 12/12/2022, (00:00 am Tuesday morning), Oscar in Florida will cease all new sales for IFP. All previously enrolled members and auto-enrolled members can keep their current plan by paying for January coverage. If members need to make a plan change, they need to do so by this time, midnight Monday.

This was a proactive decision with regulators to ensure the long-term sustainability of Oscar. We will continue to work with Oscar to deliver the best-in-class experience for members moving forward. Please be sure to focus on getting your Oscar Florida book of business enrolled in their plans by midnight Monday at this time.

If you have any questions, please contact Oscar Broker Support ( 855) 672-2713. Thank you.

— Jenny Chumbley Hogue (@kgmom219) December 10, 2022
Sure enough, this was officially confirmed by Oscar Health two days later, and by midnight on December 12th, they had been removed from the Florida HealthCare.Gov listings.
As I noted at the time:
YIKES. For this announcement to come out on a Saturday night (!) in the middle of the Open Enrollment Period (!!) and for the cut-off point to be just 3 days before the December 15th deadline for January coverage (!!!) is a massive red flag. State regulators are usually pretty good about seeing warning signs about carriers having financial issues and addressing them before Open Enrollment launches, so it sounds like there's something particularly ugly going on with Oscar Insurance Co of Florida's situation.

The good news, such as it is, is that this is limited to Florida only (at least for the moment). Also, Florida has one of the most competitive ACA exchange markets in the country, with 14 other carriers offering coverage throughout the state (although not every carrier offers plans in every county). I also don't know how many enrollees this will impact, since Florida keeps market share data hidden as a trade secret, but I'd imagine it's at least five figures and possibly six.

In any event, I would strongly urge Florida residents to enroll in a plan offered by one of the other individual market carriers on the ACA exchange.
Shot: @charles_gaba last week on the odd/potentially troubling Saturday night announcement by Oscar Health of an enrollment freeze during ACA open enrollment

Chaser: @christinesexton reporting today that Florida's top health insurance regulator has quit to work for Oscar Health pic.twitter.com/J5kOrYlsUt

— Dave Spore (@Sporaticus_) December 21, 2022
Sure enough, by Christine Sexton via Florida Politics:
Florida insurance department has lost its top three regulators

The retirements have insiders speculating about potential replacements.

Another top Florida insurance regulator is out the door as a tough new lobbying ban takes effect.

The state's top life and health insurance regulator, John Reilly, is stepping down from his position as the Office of Insurance Regulation (OIR) Deputy Commissioner of Life and Health and has taken a job at Oscar Health, sources close to the insurance commissioner's office said.

Reilly is the third person to resign, leaving the OIR without its three top insurance regulators. 

Florida's top insurance regulator, David Altmaier, announced last week he was stepping down as the state's top regulator effective Dec. 28. His resignation came after Florida lawmakers passed sweeping legislation changing how the state's property insurance market operates. The measure also limits lawsuits, makes Citizens Property Insurance less attractive to homeowners, sets up a $1 billion reinsurance fund, and more.

Susanne Murphy stepped down as the Deputy Commissioner of Property & Casualty earlier this month and took a job at Meenan PA. She oversaw the regulation of property and casualty insurance policies, which includes Florida's beleaguered homeowners' insurance market, and was Reilly's counterpart.

...[Reilly's] arrival at Oscar Health comes as the plan announced it was cutting open enrollment in Florida from the federal health insurance exchange two days before the end of the open enrollment period.

In third-quarter filings with the SEC, the company said it had "proactively engaged CMS regarding options to manage membership growth to a level at the end of the 2023 Open Enrollment Period that enables us to prudently manage capital."
My guess is that these resignations have more to do with Florida's disastrous property insurance market & the recently-passed legislation than the health insurance market, but the timing of the move to Oscar certainly should raise some eyebrows nonetheless...