Washington: 80% of WA HealthPlanFinder enrollees can save more by shopping around!
Tue, 12/13/2022 - 12:23pm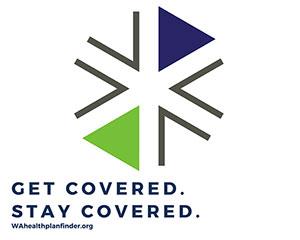 via Washington HealthPlanFinder:
Brand new Cascade Care Savings and high-quality Cascade Care plans provide Washington Healthplanfinder customers more savings on their health plans than ever before

The majority of Washington state residents who buy their health insurance through Washington Healthplanfinder can find lower-cost plans that offer them the same level of coverage they had in 2022. An average of 80% of Washington Healthplanfinder enrollees can save on their health premium by shopping and switching to a lower-cost plan. Customers can save an average of $1,300 annually ($110 monthly) for the same level of coverage they're already paying for.

Washington Healthplanfinder's high quality Cascade Care plans are the lowest-cost premium in most Washington counties. These plans are only growing in popularity since their introduction in 2021. On average, Cascade Care plans have deductibles an average of $1,000 lower than non-Cascade plans and cover more services before the deductible is met — including primary care visits, mental health services and generic prescriptions.

Cascade Care Savings, Washington's brand-new state subsidy, helps many customers pay their monthly premiums. Available primarily to those working full-time at minimum wage, Cascade Care Savings allows most eligible customers to buy a high-quality Cascade Care plan for less than $10 a month. And, for the first time, qualified health plans with a $0 monthly premium are available through Washington Healthplanfinder for customers who qualify for Cascade Care Savings. Cascade Care plans and Cascade Care Savings are available exclusively through Washington Healthplanfinder.

More than 40% of Washington Healthplanfinder customers could receive Cascade Care Savings if they switched to a Cascade Care Silver or Gold plan. Customers can find plans eligible for Cascade Care Savings discounts by filtering for Cascade Care Silver and Gold plans. You can identify Cascade Care plans by the Cascade Care logo next to the carrier's logo and the word "Cascade" appearing in the plan name. Every carrier on Washington Healthplanfinder has a Cascade Care plan. Cascade Care Bronze plans are not eligible for Cascade Care Savings.

Visit wahealthplanfinder.org to shop, compare and secure your 2023 health insurance plan. Select by Dec. 15 to begin receiving the benefits of your 2023 plan on Jan. 1, 2023. If you miss the Dec. 15 deadline, don't fret, you have until Jan. 15 to select a plan that will begin Feb. 1, 2023.

Need help enrolling in a health plan for next year?

The Exchange partners with a network of brokers, navigators and enrollment centers across the state. Visit Washington Healthplanfinder's Virtual Help Details page for more information and to find an assister near you.

Customers can also enroll in 2023 coverage online from Nov. 1 through Jan. 15, by visiting wahealthplanfinder.org, or by calling the Customer Support Center at 1-855-923-4633. Washington Healthplanfinder's Customer Support Center will have extended hours during open enrollment. The center will be open and ready to aid customers from 7:30 a.m.-7 p.m., Monday through Friday, closed on the weekends and holidays. The following adjustments have been made to the center's schedule; extended hours are subject to change:

Additional open hours:

Dec. 15, 7:30 a.m. to midnight
Jan. 14, 10 a.m. to 2:30 p.m.
Jan. 15, 7:30 a.m. to midnight

Closed on the following days:

Dec. 25-26 – Christmas Eve
Jan. 1-2 – New Year's Day

Reminders: Enrollment is offered year-round to individuals and families through Washington Apple Health (Medicaid). Customers enrolled in Apple Health will receive a notice of 60 days before the month they enrolled in or renewed their coverage last year.