UPDATE: Holy Smokes. Molina board of directors kicks out Molina brothers.
Tue, 05/02/2017 - 1:30pm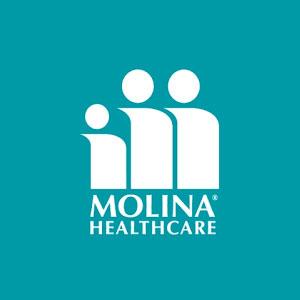 Wow. Thanks to Bob Herman of Axios for the heads up:
Molina Healthcare Announces Leadership Changes

CAO Joseph W. White Named Interim CEO and Appointed CFO
Board Initiates Permanent CEO Search
Dale B. Wolf Named Chairman of the Board

Pre-Releases First Quarter 2017 GAAP Net Income Per Share

LONG BEACH, Calif.--(BUSINESS WIRE)--May 2, 2017-- Molina Healthcare, Inc. (NYSE: MOH) today announced leadership changes, under which Joseph W. White, Chief Accounting Officer, has been named Interim President and Chief Executive Officer replacing Dr. J. Mario Molina. The Board will immediately commence the search process for a permanent CEO. Mr. White has also been named Chief Financial Officer, replacing John C. Molina. In addition, the Board of Directors has named current Director Dale B. Wolf as Non-Executive Chairman of the Board. These changes are effective immediately. Dr. J. Mario Molina and John C. Molina will continue to serve as directors on the Board, and Dr. Molina remains a candidate for re-election as a director at the Company's upcoming annual meeting.
As Herman notes, the Molina brothers are the sons of C. David Molina, who founded the company in 1980.
This bombshell happens just 6 days after Dr. J. Mario Molina sent an ultimatum letter to Donald Trump, HHS Sec. Tom Price etc. demanding that they make good on the legally-owed Cost Sharing Reduction reimbursement payments due to Molina and other insurance carriers going forward.
I've no idea what else has been going on at the company, of course, but it's a pretty good bet that this letter had more than a little to do with this announcement.
Remember: Molina has over 1 million ACA exchange enrollees across 9 states, around 700,000 of whom are currently enrolled in CSR policies who would be at risk of losing coverage immediately if Molina were to pull the trigger on the "exit clause" allowed by their exchange contracts.
I haven't a clue what happens going forward, but this is a hell of a development.
Again, here's the counties/states where Molina currently has exchange enrollees:
CALIFORNIA: Imperial, Los Angeles, Riverside, San Bernadino, Orange, San Diego
FLORIDA: Broward, Duval, Hillsborough, Miami-Dade, Osceola, Palm Beach, Pinellas, Polk
MICHIGAN: Kent, Macomb, Oakland, Washtenaw, Wayne
NEW MEXICO: Bernalillo, Catron, Chaves, Cibola, Chaves, Cibola, Colfax, Curry, De Baca, Dona Ana, Eddy, Grant, Guadalupe, Harding, Hidalgo, Lea, Lincoln, Los Alamos, Luna, Mckinley, Mora, Otero, Quay, Rio Arriba, Roosevelt, San Juan, San Miguel, Sandoval, Santa Fe, Sierra, Socorro, Taos, Torrance, Union, Valencia
OHIO: Ashtabula, Athens, Butler, Clark, Clermont, Cuyahoga, Fairfield, Franklin, Greene, Hamilton, Lake, Licking, Lorain, Lucas, Madison, Mahoning, Montgomery, Ross, Scioto, Stark, Trumbull, Wood
TEXAS: Cameron, Collin, Dallas, El Paso, Harris, Hidalgo, Jefferson, Starr, Webb
UTAH: Box Elder, Davis, Salt Lake, Summit, Tooele, Utah, Weber
WASHINGTON STATE: Adams, Chelan, Clark, Douglas, Ferry, Grant, King, Kittitas, Lincoln, Mason, Okanogan, Pend Oreille, Pierce, Skamania, Spokane, Stevens, Thurston
WISCONSIN: Brown, Calumet, Dodge, Door, Florence, Fond Du Lac, Forest, Jefferson, Kenosha, Lincoln, Manitowoc, Marathon, Marinette, Menominee, Milwaukee, Oconto, Oneida, Outagamie, Ozaukee, Portage, Racine, Shawano, Sheboygan, Vilas, Walworth, Washington, Waukesha, Waupaca, Winnebago, Wood
UPDATE: A heck of a catch by Charles Ornstein of ProPublica:
This is interesting. @molinahealth lead independent director is Ronna Romney. Her daughter is @GOPChairwoman. What does it all mean? ?? 3/3

— Charles Ornstein (@charlesornstein) May 3, 2017
Yes, that's right. Ronna Romney. Former Republican 2-time candidate for U.S. Senate from Michigan (lost both times). Former RNC member and delegate. Former sister-in-law to...Mitt Romney. Oh, yeah...and her daughter, Ronna Romney McDaniel, also happens to be...the new Chair of the RNC.
The plot thickens...