Holy Cats. Health Sherpa has enrolled 55% of 2023 federal ACA exchange enrollees so far.
Sun, 12/11/2022 - 9:06pm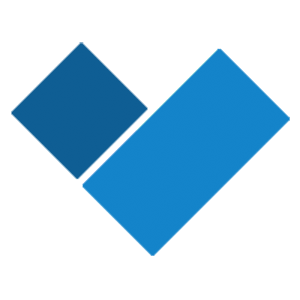 Disclosure: Health Sherpa is a paid sponsor of this site.
Enhanced direct enrollment (EDE) is a new pathway for consumers to enroll in health insurance coverage through the Federally-facilitated Exchange. This pathway allows CMS to partner with the private sector to provide a more user-friendly and seamless enrollment experience for consumers by allowing them to apply for and enroll in an Exchange plan directly through an approved issuer or web-broker without the need to be redirected to HealthCare.gov or contact the Exchange Call Center.
In short, EDEs are basically a private version of HealthCare.Gov which are authorized by the federal government to hook directly into the HC.gov back end. This means that people who enroll via an EDE website are enrolling in on-exchange ACA coverage (including ACA financial subsidies as appropriate); they're just doing so via a 3rd party web interface. There's actually several dozen different EDEs, several of which have advertised on this site.
There's been some controversy over certain EDEs in the past for various reasons. However, to the best of my knowledge, those concerns don't apply to the EDEs which advertise on this site. I should also note that EDEs are only able to hook into the federal ACA exchange, which operates in 33 states this year; I don't believe they're equipped to interface with the 18 state-based exchanges.
Health Sherpa is by far the largest EDE in the ACA field, and their growth has been nothing short of extraordinary. For the 2019 Open Enrollment Period, around ~840,000 of those who enrolled in the then-38 states on the federal exchange did so via Sherpa itself or other "white label" EDE websites utilizing their platform. That's right around 10% of all HC.gov enrollees, or roughly 7.3% of all 2019 ACA Open Enrollment Period enrollees.
With the close of the open enrollment period in the 38 states using the federal health insurance Marketplace, HealthSherpa announced its 2020 open enrollment results.

Between November 1st and December 17th, 2019, HealthSherpa enrolled 1.2 Million people in ACA coverage - a 143% increase over the prior Open Enrollment period. Over 31,000 of these enrollees were able to take advantage of the deadline extension granted by the Centers for Medicare and Medicaid Services. In total, HealthSherpa accounted for over 14% of ACA enrollments across the 38 Federal Marketplace states.
I don't have their 2021 OEP data handy, but check out their growth for the 2022 Open Enrollment Period:
The Open Enrollment period for Plan Year 2022 is over, and HealthSherpa has helped more than 3 million people find coverage through the ACA Marketplaces – our strongest Open Enrollment to date.

...Key Enrollment Metrics, 11/1/2021 – 1/15/2022

HealthSherpa Volume

HealthSherpa policies: 2,265,719

HealthSherpa lives: 3,345,150

Top States: FL, TX, GA, NC, SC
10,255,636 people selected ACA exchange plans via the federal exchange during 2022 OEP, which means that nearly 1/3 of all federal exchange enrollments ran through their EDE network by the time OEP ended.
Even that pales by comparison to today's press release, however:
HealthSherpa's simple shopping, user-friendly tools, and fast renewals have helped more than 2.7 million people enroll in quality, affordable ACA health insurance plans since 2023 Open Enrollment began November 1, 2022.* While the busiest weeks of the season are still ahead, detailed insights for the first month of enrollment point to another successful season for the ACA Marketplace with metrics trending well above 2022 Open Enrollment.

HealthSherpa Volume

HealthSherpa policies: 1,819,425
HealthSherpa lives: 2,692,749 (up 54.28% from OE22)
Top States: FL, TX, GA, NC, SC

Costs & subsidies

Percentage claiming a subsidy: 97.72% (up 1.9% from OE22)
Median Net Premium: $5.61 (72% from OE22)
Median Subsidy: $690.21 (4% from OE22)
Percent enrolled in $0 plans: 44% (up 47% from OE22)

Demographics

Average Applicants Per Policy: 1.48
Sex of primary applicant: 52.76% female, 47.2% male
Median age: 47
Primary applicant age distribution: 1.5% under 21, 14% 21-29, 19% 30-39, 21% 40-49, 26% 50-59, 18.5% 60+

*HealthSherpa data from November 1 through December 4, 2022. Data listed represent federal marketplace states only and are accurate to +/- 5%. Comparisons represent percent change over data from November 1, 2021 through December 4, 2021.
Again, while the raw number is smaller, remember that this only includes enrollments through 12/04/22.
Total HealthCare.Gov enrollment as of 12/04/22 nationally was 4,862,944, so a stunning 55.5% of all federal exchange enrollments for 2023 so far have run through Health Sherpa or their affiliates.
My guess is that this will drop somewhat once federal exchange auto-renewals (which will amount to several million) are added to the tally in the next week or two, but it still means that up to half of all HC.gov enrollments come via Sherpa these days, which is astonishing.