Washington: 2023 Open Enrollment window shopping now live via @WAPlanFinder
Sat, 10/22/2022 - 12:28pm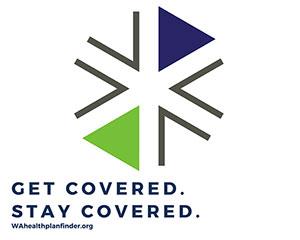 via the Washington Health Benefit Exchange:
Preview available 2023 health plans ahead of open enrollment

Shop new savings available to you in 2023 before open enrollment begins on Nov. 1

Washingtonians can start to shop, compare, and find new savings opportunities on Washington Healthplanfinder prior to the beginning of open enrollment. Now through Oct. 30, individuals and families can visit wahealthplanfinder.org to preview their 2023 plan options and sign up for a reminder email when open enrollment is open — Nov. 1, 2022, through Jan. 15, 2023.

"Plan preview allows Washingtonians added time to learn about the health plans and savings available to them prior having to make a final decision," interim CEO Jim Crawford said. "This year, there are more savings available than ever before with the introduction of Cascade Care Savings."

Cascade Care Savings is offered on Cascade Care plans, available exclusively through Washington Healthplanfinder. These new savings are for Washingtonians making up to 250% of the federal poverty level (FPL) — primarily low-wage and part-time workers. Cascade Care Savings enables most eligible customers to get a high-quality plan through Washington Healthplanfinder for less than $10 a month. Individuals and families may find plans with $0 monthly premiums.

Available in every Washington county, Cascade Care plan deductibles are an average of $1,000 lower than non-Cascade plans and cover more services before meeting the deductible — including primary care visits, mental health services, and generic prescriptions. Customers will need to switch to a Cascade Silver or Gold plan, available from all carriers, to access these new savings. Cascade Care plans have "Cascade" in the plan name and the Cascade Care logo is displayed next to the plan's carrier in Washington Healthplanfinder.

Additionally for 2023, the federal government has fixed a regulatory flaw known as the "family glitch," which will now allow for new savings for some families. Starting Dec. 1, families with offers of employer coverage are encouraged to update or submit an application in Washington Healthplanfinder to find out whether they are newly eligible for savings on their health care plan. Applicants will need to enter information about the premium cost for their family to enroll in an employer plan and the family members who could enroll in the employer coverage. Starting next month, Washington Healthplanfinder will be reaching out to current and potential customers who may qualify for these new savings to share additional information.

Need help enrolling in or switching to a new health plan for next year?

Washington Health Benefit Exchange (Exchange) partners with a network of brokers, navigators and enrollment centers across the state. Visit Washington Healthplanfinder's Virtual Help Details page for more information and to find an assister near you.

Customers can also enroll in 2023 coverage online from Nov. 1 through Jan. 15, by visiting wahealthplanfinder.org, or by calling the Customer Support Center at 1-855-923-4633. Washington Healthplanfinder's Customer Support Center will have extended hours during open enrollment. Starting Nov. 1, the center will be open and ready to aid customers from 7:30 a.m.-7 p.m., Monday through Friday, closed on the weekends and holidays. The following adjustments were made to the center's schedule; extended hours are subject to change:

Additional open hours:

Dec. 10, 10 a.m. to 2:30 p.m.
Dec. 15, 7:30 a.m. to midnight
Jan. 14, 10 a.m. to 2:30 p.m.
Jan. 15, 7:30 a.m. to midnight

Closed on the following holidays:

Oct. 31 – Halloween
Nov. 24-25 – Native American Heritage Day/Thanksgiving 
Dec. 25-26 – Christmas Eve 
Jan. 1-2 – New Year's Day

Reminders: Enrollment is offered year-round to individuals and families through Washington Apple Health (Medicaid). Customers enrolled in Apple Health will receive a notice of 60 days before the month they enrolled in or renewed their coverage last year.