Colorado: Find Enrollment Assistance and More Using @C4HCO's Certified Experts
Fri, 09/09/2022 - 12:02pm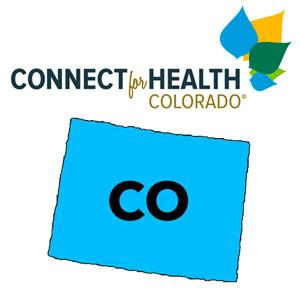 via Connect for Health Colorado, Colorado's ACA exchange:
Insurance Brokers and Enrollment Assisters Available across Colorado

DENVER— One way the state's health insurance Marketplace serves Colorado's health coverage needs is by providing a diverse network of experts who can help residents enroll in the best plan for them – and who can help for free any time of the year.

These experts are Connect for Health Colorado-certified Insurance Brokers and Enrollment Assisters, and they live and work everywhere across the state.

"Our certified experts are a valuable source of support for Coloradans," said Connect for Health Colorado's Chief Executive Officer, Kevin Patterson. "But they don't just provide enrollment services; they offer a continuum of assistance. I encourage anyone who needs health insurance help to use a Connect for Health Colorado Assistance Site. We're here to help you navigate anything that changes your situation, so that you can stay covered."

More Assistance and Resources Than Ever Before

Connect for Health Colorado boasts 77 total Assistance Network and Enrollment Centerpartners across the state, recently adding 13 newly certified Sites.

The Marketplace recently awarded funding for organizations and certified Brokers to operate Assistance Sites and Enrollment Centers now through June 2024.

"I'm so proud that we have grown our network and of the breadth of assistance our partners provide," added Kevin Patterson.

In addition to enrollment assistance, Brokers and Assisters offer health insurance literacy education to help residents learn about how to use their plan. Connect for Health Colorado's certified experts also engage with local businesses, health care facilities and organizations to establish connections and facilitate warm-hand offs for customers as appropriate.

Strengthening Community Partnerships

One of the newly awarded sites is The Independence Center, an organization based in Colorado Springs that provides information, resources and support to help people with disabilities.

"We are excited and honored to be a new Assistance Site for Connect for Health Colorado," said Ashley Billington, Independent Living Program Manager for The Independence Center. "Access to – and education about – health insurance is essential to ensuring that those in our community live healthier, more independent lives. This partnership gives us the opportunity to connect individuals from all walks of life to affordable health care options."

Dozens of returning Connect for Health Colorado-certified sites have been providing health coverage assistance and building networks in their communities for years, some since the first Open Enrollment Period in 2013. One of those organizations is The Health Partnership, which works closely with Grand County Rural Health Network to provide services to people in Routt, Moffat, Rio Blanco, Grand and Jackson counties.

"Our vision for our Connect for Health Colorado-certified program is to be known and trusted as the place people come for health insurance," said Kim Fox, Program Manager at The Health Partnership.

"The cross-county collaboration allows us to have deeper reach into our diverse communities so that we can provide necessary outreach to our underserved community members, many of whom struggle to get their basic needs met, including access to affordable health insurance," said Brittney Wilburn, Executive Director at The Health Partnership.

Finding Help in Your Area

Connect for Heath Colorado's certified network extends across and far beyond the Denver Metro area. Residents can walk in or schedule an appointment with Enrollment Centers located from Durango, Buena Vista, Pueblo, Leadville, Salida, Yuma up to Fort Morgan, just to mention a few.

Staff at Connect for Health Colorado-certified Sites and Enrollment Centers are prepared to help Coloradans in several languages other than English. Last year, nearly one in five appointments were in Spanish.

Individuals and families looking for expert assistance can find it by visiting ConnectforHealthCO.com/we-can-help or by calling Connect for Health Colorado's Customer Service Center at 855-752-6749.

The Open Enrollment Period for plan year 2023 begins November 1, 2022 and ends January 15, 2023. Coloradans can enroll any time during the year if they lose health coverage from their job or experience certain household changes.