New York: @NYStateofHealth releases updated enrollment report; 140K paying lowest premiums in years thanks to #AmRescuePlan subsidies
Mon, 07/18/2022 - 1:01pm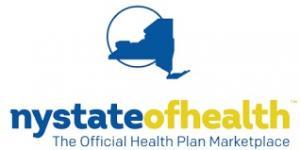 ALBANY, N.Y. (July 11, 2022) – NY State of Health, the state's official health plan Marketplace, today released Health Insurance Coverage Update: Impact of ARPA Subsidies. The enrollment report, which compares data from March 2020 to May 2022, describes how millions of New Yorkers have benefitted from access to affordable, comprehensive coverage through the Marketplace thanks to flexibilities permitted during the Federal COVID-19 Public Health Emergency (PHE) and ARPA premium subsidies. Currently, federal enhanced subsidies do not extend into 2023 and New York's uninsured rate is expected to rise, reversing the progress in insurance coverage made since the start of the pandemic.

Read the Marketplace's July 2022 Health Insurance Coverage Update: Impact of ARPA Subsidies. 

"Given the ongoing COVID-19 pandemic, the importance of having access to and maintaining health coverage as the gateway to accessing health care has never had such global significance," said NY State of Health Executive Director, Danielle Holahan.  "Without an extension of these subsidies, New Yorkers will receive notice of steep premium increases in October ahead of the annual open enrollment period, and we expect tens of thousands of New Yorkers to forgo coverage they feel they can no longer afford."

The American Rescue Plan Act (ARPA) significantly reduced health care costs by introducing higher premium subsidies for current and new Qualified Health Plan enrollees and expanded the eligibility for these subsidies to include higher-income individuals for the first time.  These enhancements gave consumers the security of health coverage when they lost jobs and/or income during the pandemic, providing access to health care when they needed it the most. All Qualified Health Plans include comprehensive benefits, including hospital care, doctor visits, mental health and substance use services, and prescription drugs. 

The report finds without the enhancements under ARPA, premiums for subsidy-eligible consumers who qualify for financial assistance, would be 58 percent higher, or $1,450 more per year. If ARPA premium subsidies expire at the end of the year, approximately 20,000 New Yorkers may become uninsured because their health insurance is too expensive.  The report further finds low-income communities of color will be disproportionally impacted if these subsidies are not extended—reversing important progress made in advancing health equity.  Individuals at highest risk for loss of coverage when ARPA tax credits expire are those who lose eligibility for Medicaid or Essential Plan (EP) coverage when the COVID-19 PHE ends but cannot afford Qualified Health Plan (QHP) coverage absent these enhanced subsidies. 

On June 3, the NYS Department of Financial Services (DFS) announced health insurers' rate requests for next year, with an average requested increase of 18.7 percent in individual market premiums for 2023 – the largest requested increase since 2019.  DFS has an August deadline to approve 2023 premium rates. 

NY State of Health is open for enrollment for all programs: Medicaid, EP, CHP, and QHPs. Coverage has been automatically extended for enrollees in Medicaid, EP, and CHP during the PHE, but consumers will once again need to take action to keep their coverage once the PHE ends. 

To avoid a gap in coverage, consumers can choose to receive NY State of Health text alerts for important health insurance updates, including when it's time to renew.  Consumers can sign up for text alerts by texting START to 1-866-988-0327.