Lucy threatens to yank the football away again...but this time her alias is "Josh Gottheimer"
Wed, 07/13/2022 - 4:56pm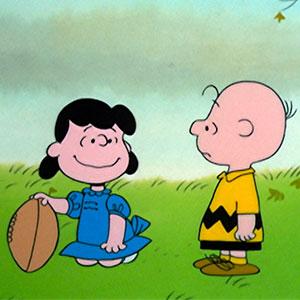 Rep. Josh Gottheimer (D-N.J.) is gauging support among House centrists for a counteroffer to the emerging Senate reconciliation package, with one big clause: No new taxes.

Why it matters: Any attempt to modify a deal that Senate Majority Leader Chuck Schumer may reach with Sen. Joe Manchin (D-W.Va.) could scuttle the entire package. That could deprive President Biden — and vulnerable lawmakers — of a pre-election win at a time of real weakness.

Gottheimer's discussions target a small group that includes Reps. Carolyn Bourdeaux (D-Ga.), Ed Case (D-Hawaii), Tom Suozzi (D-N.Y.), Susie Lee (D-Nev.) Dean Phillips (D-Minn.) and Mikie Sherrill (D-N.J.).

...Gottheimer's formula would leave $177 billion for deficit reduction — a step toward Manchin but a long way from his roughly $500 billion target.

...After declaring Biden's original $2.2 trillion social spending and climate package dead last December, Manchin revived talks with Schumer on a much smaller deal this spring, and the two sides are continuing their negotiations.

...Gottheimer's counteroffer envisions $520 billion in new spending for climate energy and health insurance exchanges, and a total of $627 billion in new money from enhanced IRS enforcement and drug pricing reform.

Some $400 billion would come from IRS provisions, relying on the White House's rosy assessment of how much revenue they can raise by cracking down on tax cheats.

He's counting on another $297 billion from prescription drug reform.
To be clear: Gottheimer officially supports making the American Rescue Plan's enhanced subsidies permanent (see the spending portion of his counteroffer), but he and at least one of the other Democratic House members mentioned above (Mikie Sherill) are pushing to drop a big chunk of the revenue generation portion of the bill...which, as noted in the story, could threaten to make Sen. Manchin bail on the whole thing.