49 states preordered COVID-19 vaccinations for children under 5 yrs old. Guess which one didn't?
Wed, 06/15/2022 - 5:22pm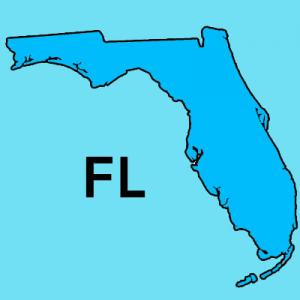 The FDA's independent vaccine advisers voted unanimously Wednesday to recommend the agency authorize two Covid-19 vaccines for babies, toddlers and preschool-age children, putting the country's youngest age group one step closer to immunizations nearly two-and-a-half years into the pandemic.
Florida is the only state in the union that did not preorder COVID-19 vaccines for children ages 4 and under, according to a report from the Miami Herald.

The nation's third-largest state missed Tuesday's deadline to preorder the doses from the federal government, which the Herald reports could delay delivery to Florida's pediatricians, clinics, pharmacies and pediatric hospitals.

The timing is important because this week U.S. health experts are evaluating whether to recommend Moderna and Pfizer's COVID-19 vaccines for young children.

There are about 18 million babies, toddlers and preschoolers in the nation, the last age group that has not yet been approved for vaccination.

...The Florida Department of Health and Gov. Ron DeSantis' office did not respond to an email seeking comment, according to the Herald. A state health spokesperson told the Tampa Bay Times that a response is being prepared.