Colorado: @C4HCO releases 2022 Open Enrollment Report; record number of enrollees thanks to #ARP & state subsidies
Tue, 04/05/2022 - 12:00pm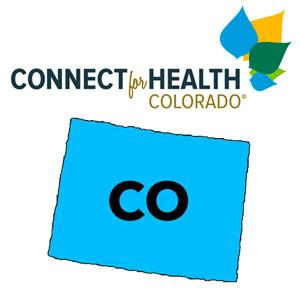 via Connect for Health Colorado:
Federal and State Health Insurance Subsidies Boosted Enrollments on Colorado's Exchange

Record number of Coloradans enrolled during the annual enrollment period

DENVER— In a report released today, the state's official health insurance marketplace, Connect for Health Colorado, attributes record enrollments this past Open Enrollment Period to federal and state policy changes making health coverage more affordable.

Connect for Health Colorado offered health insurance savings to thousands more customers thanks to the American Rescue Plan Act of 2021, which gave people more premium tax credit assistance, and Colorado's Health Insurance Affordability Enterprise, which ran a program to give people more healthcare discounts when they use their plan.

By the end of the Open Enrollment Period in January, nearly 200,000 Coloradans had signed up for a health insurance plan that provides coverage in 2022; the soonest Connect for Health Colorado has ever hit this enrollment milestone.

And, since the enrollment period ended mid-January, an additional 9,787 people have signed up for a health plan using a Special Enrollment Period. That means Connect for Health Colorado has enrolled more people this year than in any previous year of our operation.

"Since we know that cost is a barrier to getting covered, I'm pleased that the substantial increase in savings resulted in more people enrolling than ever before," said Chief Executive Officer Kevin Patterson. "The record number of enrollments we're seeing is also a testament to customer service and system improvements and the diligent work of our statewide enrollment assistance network."

Curious about other findings from the enrollment report? We've broken down the key takeaways for Coloradans looking for affordable health coverage and considering using Connect for Health Colorado:

People who use Connect for Health Colorado can qualify for financial help and save money on health insurance costs. On average, people who qualified for financial help are paying $124 per month for their health insurance coverage; down nearly $30, or 18 percent, over last year's average.

Customers with a certain income and who enroll in a Silver-level plan qualify for even richer plan benefits. Approximately 25,000 customers qualified for additional healthcare discounts on their plan through a new state-funded program.

Customers can get expert enrollment help to choose a plan. In fact, 50 percent of all enrollments were completed through a certified Broker. Additionally, one in five enrollments completed through an Assister were conducted in a language other than English (with the majority of those conducted in Spanish).

Going to an Enrollment Center increases the likelihood that customers use the financial help they are eligible for. This Open Enrollment, 83 percent of all Enrollment Center customers used financial help to lower costs. In comparison, 75 percent of all customers who signed up for a plan used financial help.

The report also includes more detailed information about changes to premium costs and financial help by county, the improved customer experience and marketing and outreach tactics to reach eligible Coloradans.

Connect for Health Colorado publishes monthly updates on total medical enrollments, as we continue to enroll Coloradans throughout the year.
Here's some highlights from the 2022 Open Enrollment report itself:
198,412 Coloradans enrolled in a health insurance plan during Open Enrollment

56,718 Coloradans enrolled in a dental insurance plan during Open Enrollment

$124 Average monthly net premium after tax credits for customers receiving financial help

$387 Average monthly plan premium for customers NOT receiving financial help

75% of customers received financial help

25,004 residents received additional healthcare discounts on their health insurance plan through a new state-funded program

In 2021, Coloradans received $504,486,792 in federal tax credits through the Marketplace.

$28: Average decrease in monthly net premium over last year

For a third year in a row, the majority of the largest increases in enrollments came from rural counties. However, customers receiving financial help in rural counties paid slightly more for their selected plan premiums than customers receiving financial help in urban counties.

52,101 rural health insurance enrollments; 146,311 urban health insurance enrollments

With financial help, avg. rural enrollees are paying $129/month in premiums; avg. urban enrollees are paying $123/month

This year, we saw a 2-percentage point increase in enrollments from new customers, but almost no changes to the breakdown of our customer base by age.For a second year, we saw a significant increase in people choosing Gold-level plans: a 7-percentage point increase among those who qualify for financial help and a 9-percentage point increase over last year for those who don't qualify for financial help.