Massachusetts: MA @HealthConnector reports 264.1K QHPs with time left to #GetCovered!
Wed, 01/19/2022 - 3:48pm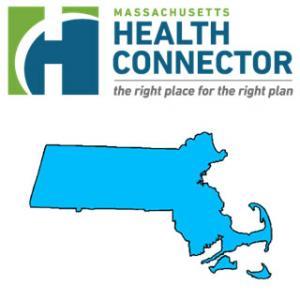 This just in via the Massachusetts Health Connector (by email):
253,253 January effectuations
6,247 February and March effectuations
4,643 plan selections
264,143 total enrollments/plan selections

The above includes 22,729 new enrollments, which includes people who never had Health Connector coverage in the past, or who did, dropped exchange at some point, and have come back for 2022.
This is up around 2,000 since December 25th, but is still down over 10% from last year, making Massachusetts one of only 5 state exchanges to see QHP enrollment drop year over year (to be fair, there's still a few days left for MA as well as Kentucky, DC and New York. The fifth is Hawaii. Having said that, enrollments in the other four states only runs through anywhere from December 15th - December 25th, whereas MA's total is current through yesterday.
There's something very interesting going on in Massachusetts, actually--they were the only state in the country to increase their OEP enrollment every year for seven years straight...until 2021, when they saw QHP enrollment drop by 12.2%, and this year when it's currently down 10.2% y/y. They may still see a last-minute surge which bumps them up again, but the odds are they'll still be down several percent:
2014: 31,695
2015: 140,540 (+443.4%)
2016: 213,883 (+52.2%)
2017: 266,664 (+24.7%)
2018: 267,260 (+0.2%)
2019: 301,879 (+13.0%)
2020: 319,612 (+5.9%)

2021: 280,612 (-12.2%)

2022: 264,143 (-10.2% so far)
I should note that this isn't necessarily bad news for Massachusetts. Remember, the ACA exchange market is intended for people who don't have other types of healthcare coverage, so it's possible that the Bay State has simply seen its economy recover faster than most states (thus more people acquiring or re-acquiring employer-based coverage). Alternately, if more MA residents have fallen below the 138% FPL income threshold, they may have shifted over to Medicaid coverage instead.
In addition, note that MA enrollment is still doing just fine--3.8% of the state's total population has selected ACA exchange plans for 2022, which is a higher percent than 32 other states. 2020's all-time high of ~320K was 4.5% of the total population, which would've put MA above 38 other states this year.
Still, it's interesting...KY & NY are the only other states which have seen QHP enrollment drop 2 years in a row, and as noted above, both of them could still very well see a slight increase when the dust settles.