Maine: @CoverME_gov enrolls 61.7K thru 12/11, up 5.5% y/y; you can still #GetCovered until January 15th!
Fri, 12/17/2021 - 12:35pm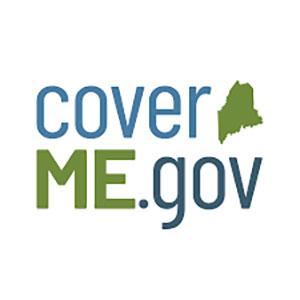 This just in via CoverME.gov, Maine's new state-based ACA exchange:
CoverME.gov Open Enrollment Update: November 1- December 11

The Maine Department of Health and Human Services (DHHS) Office of the Health Insurance Marketplace (OHIM) today released an update on plan selections through CoverME.gov, Maine's new Health Insurance Marketplace.

OHIM will continue to post updates every two weeks throughout open enrollment, which began on November 1, 2021 and ends on January 15, 2022.

Since the start of open enrollment through December 11 on CoverME.gov:

61,721 Mainers selected plans for affordable health coverage in 2022.

This includes 4,493 new consumers and 57,228 returning consumers who have either actively or automatically re-enrolled for 2022 coverage.

64,793 users have visited CoverME.gov.

25,506 calls and chats have been received by The Consumer Assistance Center.

22,520 people have used the Plan Compare tool, which allows users to get information about eligibility for financial assistance and evaluate plan options prior to starting an application.

Plan selections provide a snapshot of activity by new and returning consumers who have selected a plan for 2022. "Plan selections" become "enrollments" once consumers have paid their first monthly premium to begin coverage. These numbers are subject to change as consumers may modify or cancel plans after their initial selection.

Consumers are encouraged to visit CoverME.gov to check out new plans and update their family and income information as new financial assistance is available that may offer more affordable coverage that best meets their needs.
Last year, 59,915 Maine residents had enrolled (or been renewed) into ACA exchange plans as of December 12th, putting the total above about 3% higher. However, that included one extra day, so CoverME enrollment for 2022 is actually up around 5.5% year over year.
On the "new enrollment" front, the 4,493 figure is down dramatically (over 53%) from last year's 9,680...but there's still a month to go this year (some folks who might have enrolled earlier last year may have decided to wait until after the holiday rush this year), and I'm willing to cut Maine, Kentucky & New Mexico some slack given that all three states are transitioning from the federal exchange to their own platforms.
Renewals, meanwhile, are up an impressive 17.1% year over year.