Washington: @WAPlanFinder reminds Child Care Facility employees that they're eligible for $0-premium healthcare coverage!
Fri, 11/19/2021 - 11:45am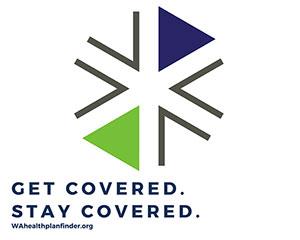 via the Washington HealthPlan Finder:
Early Childhood Education Workers Highlighted During National Week of Action

New State Program Offers Zero Dollar Health Coverage for Those Who Qualify

This week, the Centers for Medicare and Medicaid Services are spotlighting early childhood education workers during a National Week of Action. Coinciding with that event, Washington Health Benefit Exchange (Exchange) is showcasing a new affordability program, for employees of child care facilities across Washington State. Employees of licensed child care facilities who qualify can receive high quality health care coverage with no monthly premiums. The program is available exclusively through the state's online health insurance marketplace, Washington Healthplanfinder.

In recognition of the essential role that child care workers play in the state's economy, the Washington State Legislature appropriated $30 million during the 2021 session to provide health care coverage for employees of licensed child care facilities. The Exchange implemented the program within four months of the law's passage and the funding will cover premiums through December 2022.

"We are pleased that hundreds of early childhood educators across the state are already taking advantage of this new program," says Pam MacEwan, Chief Executive Officer of the Exchange. "It's essential that these workers have access to affordable health care coverage, particularly those who are on the front lines serving children and families during the COVID-19 pandemic."

The Exchange is administering the program on behalf of the state, in collaboration with the Washington State Department of Youth, Children, and Families (DCYF) and Exchange-certified Navigators at Yakima Neighborhood Health Services. During the initial weeks, DCYF sent email notices to more than 36,000 potentially eligible employees across Washington. Already nearly 600 employees have connected with Navigators at Yakima Neighborhood Health Services to see if they qualify and begin the enrollment process. The Exchange encourages interested employees of child care facilities to enroll by Dec. 15 for coverage beginning Jan. 1, 2022.

"The pandemic shined a light on health care coverage for early childhood educators, but challenges with identifying affordable options preceded COVID-19," says Ross Hunter, DCYF Secretary. "DCYF is grateful to the child care providers who continue to serve children and families through the pandemic — providing family stability, educational opportunities, and supporting economic recovery. We are thankful to our community partners for their efforts to keep this vital workforce healthy."

In order to qualify for the new program, individuals must work in a DCYF-licensed child care facility, have a household income below 300% of the Federal Poverty Level (currently ~$38,640 for a family of one; ~$79,500 for family of four), and select a Cascade Care Silver health plan.

The Exchange encourages all employees of licensed child care facilities anywhere in the state, even those who may not think they qualify, to contact Yakima Neighborhood Health Services at (509)574-0826 or ccnavi@ynhs.org to review their coverage options. For additional information and printable flyers in 15 languages, visit here. 

Open Enrollment is Available Now for All Washingtonians

The annual open enrollment period, which began on Nov. 1, allows all new and existing Washington Healthplanfinder customers a chance to sign up or change health plans for the upcoming year. To secure coverage beginning in January 2022, individuals must enroll by Dec. 15, 2021.

"We want anyone who is looking for health care coverage to come in during open enrollment," says MacEwan. "In addition to the premium assistance program for employees of licensed child care facilities, there are new savings available through the American Rescue Plan Act that have made health care coverage more affordable than ever for many Washingtonians."

Washington Healthplanfinder offers a wide range of resources to help people navigate their coverage options – including in-person enrollment centers, video call or phone assistance, and the WAPlanfinder Mobile App. Anyone requiring help signing up for coverage through Washington Healthplanfinder may contact the Customer Support Center at 1-855-923-4633; TTY: 855-627-9604. Customers can also contact an Exchange certified Navigator, Broker, or Enrollment center who can answer insurance questions and help with enrollment. Free help from local experts is accessible via the WAPlanfinder App or by visiting here.

During open enrollment (Nov. 1 – Jan. 15) the Customer Support Center will be open and ready to receive calls from 7:30 a.m. – 7:00 p.m. Monday – Friday.  The Customer Support Center is closed on weekends and holidays except for extended hours on the following days:

Wednesday, Dec. 15 (last day to enroll for coverage beginning Jan. 1) open 7:30 a.m. – 11:59 p.m.
Saturday, Jan. 15 (last day of open enrollment) open 10:00 a.m. – 2:30 p.m.