Minnesota: @MNsure enrolls 109K in #ACA plans in first 2 weeks (new enrollments up 21% y/y!)
Thu, 11/18/2021 - 11:02am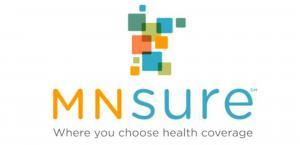 via MNsure's Monthly Executive Board Meeting Dashboard Report:
November 1 - 14, 2021
Medical Assistance (Medicaid) Applicants: 5,114
MinnesotaCare Applicants: 1,151
Qualified Health Plan (QHP) Signups: 109,307
Qualified Dental Plan (QDP) Signups: 19,905
It's important to remember that unlike most states, Minnesota (and New York) operate Basic Health Plan (BHP) programs (also created by the ACA, although Minnesota's program, called MinnesotaCare, actually existed prior to the ACA and was simply retooled after the law passed). BHP programs fit in between Medicaid expansion (which covers adults earning up to 138% FPL) and standard ACA Qualified Health Plans (QHPs), which start at 200% FPL and above in MN/NY.
As a result, Minnesota & New York ACA enrollees who earn between 138 - 200% FPL are enrolled in MinnesotaCare instead, which significantly reduces the number of Minnesotans officially listed as being "ACA exchange enrollees."
In any event, for comparison, last year MNsure enrolled 101,894 people in QHPs in the first 15 days of Open Enrollment, of which 4,864 were new.
When you adjust for the missing 15th day, that means Minnesota's year over year comparison is:
Renewals: Up 14.6% y/y
New Enrollees: Up 21.3% y/y
MNsure had 109,393 effectuated QHP enrollees as of October, of which 94.9% (103,800) have either actively renewed or were auto-renewed. Of course anyone who was autorenewed can still go into their account and shop around (which I strongly advise doing) in case they find a different plan which is a better value for them.
It's also worth noting that thanks to the COVID Special Enrollment Period over spring/summer 2021, MNsure has managed to keep their effectuated enrollment total pretty much flat throughout the entire year:
January: 108,845
February: 106,455
March: 106,196
April: 106,804
May: 107,531
June: 107,610
July: 108,554
August: 109,624
September: 109,307
October: 109,393
In fact, effectuated enrollment as of October was actually the second-highest month of the year (after August).