Mississippi: Preliminary avg. 2022 #ACA rate changes: +3.1% individual market, +5.3% sm. group; Cigna joining
Wed, 09/22/2021 - 9:03am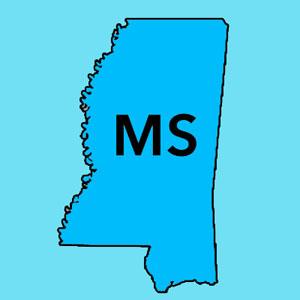 Louise Norris beat me to the punch on Mississippi this year:
Cigna is joining the Mississippi exchange for 2022, bringing the total number of participating insurers to three. According to ratereview.gov, the following average rate changes have been proposed by Mississippi's current exchange insurers:

Ambetter/Magnolia: 1.2% increase
Molina: 5.03% increase
Cigna: New for 2022, so no applicable rate change
Blue Cross Blue Shield of Mississippi, which only offers plans outside the exchange, has proposed a 5.99% rate increase.
It will be interesting to see how BCBSMS (or other carriers which only offer off-exchange plans) fare in 2022 given that the American Rescue Plan limits net premiums to no more than 8.5% of the enrollee's household income at most...but only if they enroll on-exchange. I don't know how large Mississippi's off-exchange individual market is to begin with but almost anyone who enrolls off-exchange next year will be leaving up to thousands of dollars in savings on the table.
Speaking of leaving savings on the table, there's also this stupidity:
In 2021, Mississippi continues to be one of three states (the others are Indiana and West Virginia) where the cost of cost-sharing reductions is spread across plans at all metal levels (broad loading), instead of being added only to silver plan rates (silver loading). West Virginia is transitioning to a silver loading approach for 2022, but the Mississippi Insurance Department has confirmed that broad loading will continue in Mississippi in 2022.
Broad loading makes zero sense whatsoever. Silver loading is a pricing strategy developed by healthcare wonks, implemented by insurance carriers and approved of by most state regulators which allows the full Cost Sharing Reduction expenses to be baked into Silver plans only. It gets wonky, but the bottom line is that pricing the plans this way increases financial assistance for most exchange enrollees, thus lowering their net premiums further yet.
There's really no logical reason not to Silver Load as long as CSR reimbursement payments aren't happening (which has been the case since October 2017 and is unlikely to change anytime soon)...yet Mississippi and Indiana still refuse to do so 4 years later.
Unfortunately I'm unable to find the actual enrollment numbers for the carriers in either the individual or small group markets, so my rate change estimates are unweighted: +3.1% indy, +5.3% small group.
It's also worth noting that in addition to Cigna joining Mississippi's individual market next year, it looks like Humana and 2 of UnitedHealthcare's 3 divisions are dropping out of the states Small Group market, at least according to the federal rate review database.