Iowa: Preliminary avg. 2022 #ACA rate changes range from -9% to +11%
Tue, 08/31/2021 - 2:41pm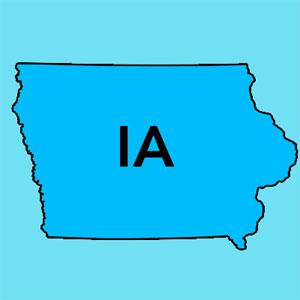 (sigh) Unfortunately, the Iowa Insurance Department is pretty much useless when it comes to individual & small group market rate filing transparency. I can't find any press releases or statements about the 2022 rate filings, they don't list the 2022 Individual market filings at all, their Small Group market filing database is available but a year out of date, and they don't even list any of the ACA-compliant plan filings in the SERFF database.
The only way I was able to find the rate changes was by using the federal Rate Review website, and even then, the actuarial memos are all heavily redacted, making it impossible to know what the enrollment for each carrier si (with one exception: Wellmark Health Plan reported having 32,000 ACA-compliant individual market enrollees as of March 2021).
Unfortunately, without knowing the enrollment of Medica or Oscar, I still can't guess as to the weighted average (though it's obviously somewhere between -9.2% and +11.1% on the indy market, and between -3.7% and +8.1% on the small group market). The unweighted average for each is +0.7% and +0.9% respectively, though.
It's also worth noting that Medica is joining the Iowa small group market next year, while UnitedHealthcare appears to be dropping out of the IA sm. group market entirely...or at least they aren't listed on the Rate Review site yet: