Sec. Becerra: #ShortAssPlans will be restricted but not eliminated
Wed, 05/12/2021 - 10:31pm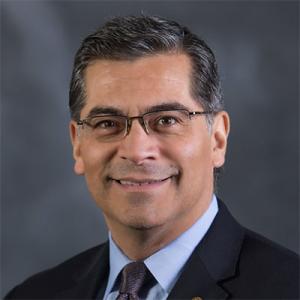 via Amy Lotven of Inside Health Policy:
Becerra Pressed On Surprise Billing, Short-Term Plans, Medicare

Lawmakers from both parties pressed HHS Secretary Xavier Becerra over surprise billing implementation, Medicare policy and non-ACA-compliant plans, including the Trump-era short-term plans and Association Health Plans during a wide-ranging hearing on the department's fiscal 2022 discretionary budget. The former congressman and California attorney general also assured GOP lawmakers that Medicare for All is not on the agenda.

...The House Progressive Caucus has called for the potential $456 billion in savings to be used to add benefits to Medicare, although the caucus also supports making permanent the ACA's enhanced tax credits. The White House also made clear that it wants the ACA tax credits to remain.

Rep. Brett Guthrie (R-KY) said Congress should focus first on the bipartisan drug pricing solutions included the alternative bill pushed by the GOP, H.R. 19. But, he added, if Democrats' drug-price negotiation bill, H.R. 3, is part of the package, any savings shouldn't be used to pay for priorities outside Medicare. "We want to make sure that money--can you commit that money will stay in Medicare?" he asked.
Now that's interesting! It sure sounds like he's saying that if #HR3 were to pass after all, he'd be totally cool with it being used to add dental care, vision care, hearing aids and a drug out-of-pocket cap to Medicare for existing enrollees...which I support as well! (OK, I'm guessing he'd oppose that anyway, but still.)
...Becerra also ensured Rep. Kathy Castor (D-FL) that HHS is reviewing the Trump-era regulations that allowed short-term plans to run for up to a year and renewed for up to three years.

The secretary also indicated that the new rule will not have a blanket ban on short-term plans.

Utah GOP Rep. John Curtis said states that allowed non-ACA-compliant plans -- including Association Health Plans - had lower premiums and more exchange enrollment.
I'm not sure how he's defining "more enrollment" (based on population size?), but even if "true" it's pretty disingenuous--the states which give #ShortAssPlans the most leeway also tend to be states which haven't expanded Medicaid...which means there's a huge chunk of ACA enrollees who are supposed to be enrolled in Medicaid but are instead enrolled in heavily-subsidized ACA plans instead: Fully 20% of the total OEP enrollment this year.
..."And," [Becerra] added, "there is under the Affordable Care Act a place for some short-term plans, but it is truly short-term plans for those who need short-term care who are in between jobs for example or who are going overseas for a little while and can't--don't have the luxury to have a plan that is long-term because you only need it short-term.
This is about where I'm at right now. Regular readers know I'm not a fan of Short-Term, Limited Duration (STLD) plans at all, but I do see a very limited purpose for them. The whole reason they're called "Short Term, Limited Duration" is specifically because they're intended to be just that: For the short term only, and for limited durations only. They were never intended to be a replacement for major medical policies.
Going back to the Obama-era rules, which restrict STLDs to last no more than 3 months, once per year, seems reasonable for the time being...and if the expanded subsidies of the American Rescue Plan are made permanent and Senator Sheehan's S.499 bill (which would upgrade the benchmark plan from Silver to Gold and significantly improve CSR assistance) becomes law, I'll fully support eliminating STLDs altogether (which some states have already done).
...Becerra also heard from Reps. Larry Bucshon (R-IN) and Raul Ruiz (D-CA), both physicians, who recently urged the administration to ensure that the No Surprise Act is implemented as they intended.

The act holds patients harmless from surprise billing and sets up an independent dispute resolution process to handle payment disagreements that are not worked out within 30 days. The law says that to determine payment an arbitrator must look at the median in-network rate and lists five other factors to be considered. Some stakeholders say the bill clearly intends the in-network rate to be the primary factor while the others could be considered in certain circumstances. But Bucshon and Ruiz -- and Sens. Bill Cassidy (R-LA) and Maggie Hassan (D-NH) -- say Congress wanted each of the factors to be given equal weight.
The entire Surprise Billing saga has made for a rare and interesting bipartisan, bicameral story. Huh.