Wisconsin: The Trend Continues: #COVID19 is now officially more of a Red County problem as a Blue County problem
Thu, 05/14/2020 - 2:43pm
A few weeks ago, I posted a detailed analysis of how the COVID-19 virus has been spreading throughout Wisconsin. I noted that while the outbreak originally spread quickly in the more urban/blue-leaning areas, that has gradually changed over time, with the virus spreading to the rest of the state--including rural, conservative-leaning areas--at a faster rate while it slowed down in the urban areas.
It's time to check in to see whether that trend has continued...and sure enough, it has. Here's what this trend looks like visually: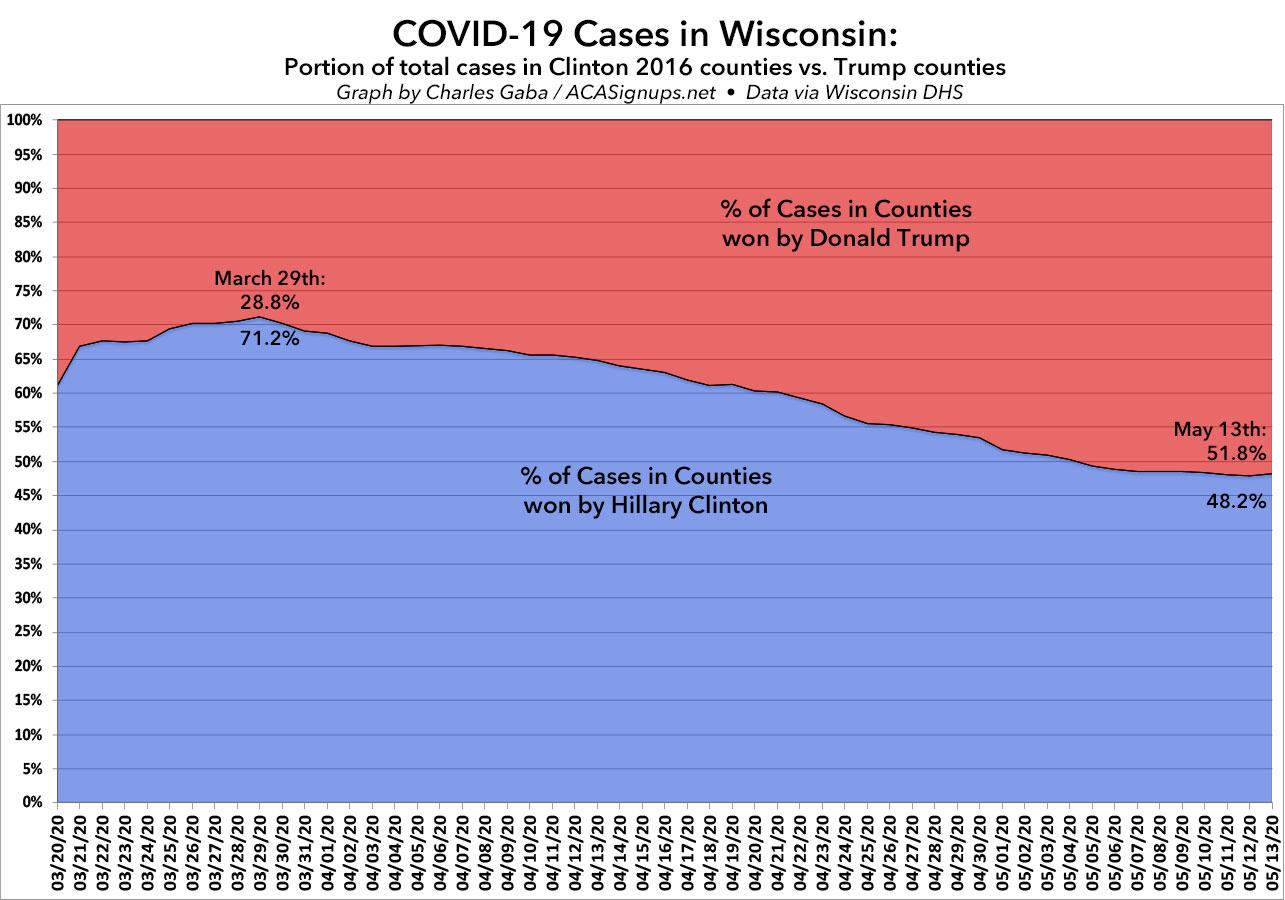 Since the end of March, Trump-voting counties in Wisconsin have gone from containing 29% of all COVID-19 cases to over 50%. The same pattern can be found by dividing the state into the larger urban centers (Madison/Milwaukee) vs. the rest of the state, although that's not as clear-cut since this graph includes all of Dane & Milwaukee counties, not just the cities of Madison/Milwaukee themselves: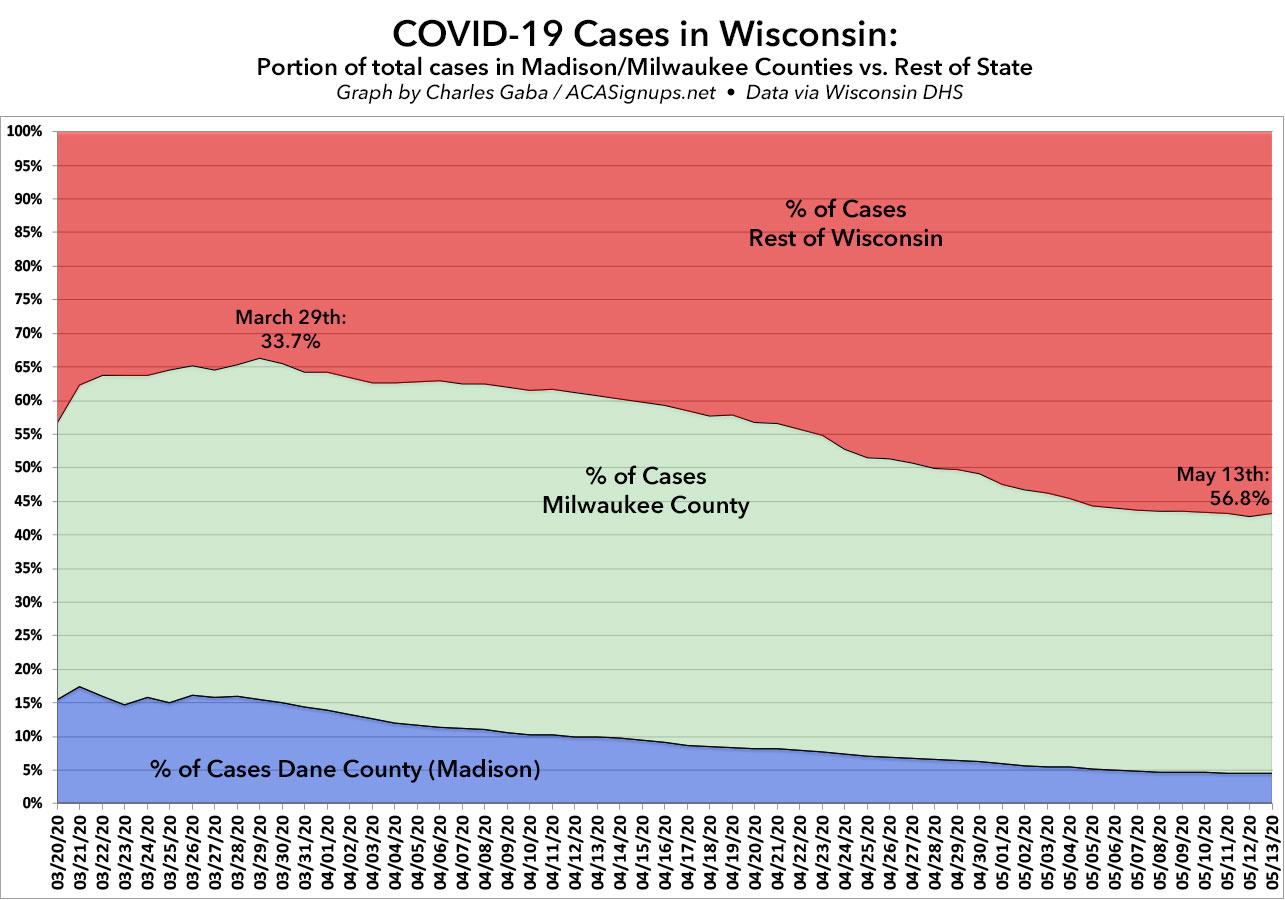 In late March, only 1/3 of all Wisconsin cases were outside of these two counties. This week over 55% are.
Of course, it's not just the number of cases (or fatalities) found in the various parts of the state which are relevant here; it's also the ratio of per capita cases in each; on that front, the blue counties are still doing considerably worse than the red counties...cases per capita average 2.5 per thousand in Wisconsin's blue counties vs.1.5 per thousand in the red ones. That's a ratio of 1.7:1. However, even by this measure, the trend is shifting: As of March 29th, the ratio was 4.4:1.
In short, as ugly as things were for the urban/Democratic-leaning areas of Wisconsin initially, over the past month or so they've been getting worse in the more rural/red areas at a faster rate.
Food for thought as the MAGA protesters storm the state capitol demanding that we "open things back up again".