Maryland: QHPs up 4,100 from 3/08, Medicaid up 9,700 from 3/11
Fri, 03/21/2014 - 2:10pm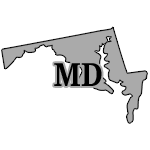 For some reason Maryland's thru-dates are different for QHPs and Medicaid; not sure why. Anyway, they're up to 44,836 QHPs (up over 4,100 from 40,693 on 3/08) and Medicaid enrollments are up to 107,505 from 97,781 on 3/11 (up 9,700).
From October 1, 2013, through March 15, 2014, there have been more than a million unique visitors to the Maryland Health Connection website. 197,818 Marylanders have created identity- verified accounts. Through March 15, 44,836 Marylanders have chosen to enroll in private health plans through Maryland Health Connection.

As of March 18, 203,394 individuals have gained Medicaid coverage in 2014 and remain active in Medicaid. This includes the 95,889 PAC enrollees who were automatically converted on January 1, 2014 to full Medicaid coverage.
On the March Surge side, Maryland is ramping up from 116% of their February rate the first week of March to 150% when you include the second week.