No Sleep 'til Brooklyn Part II
Wed, 03/19/2014 - 9:11am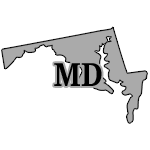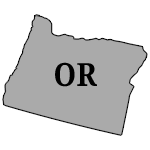 A couple of weeks ago I pointed out that at least two states, Massachusetts and Oregon, may end up extending their enrollment period beyond the official March 31st "deadline" due to their exchange websites still being partially or completely hosed.
In Massachusetts' case, there's about 219,000 people currently stuck in coverage limbo; the HHS Dept. has granted an extension of some sort to as far out as June 30th to get these people squared away, although I'm pretty sure the extension only applies to those folks, not anyone who's just trying to enroll now...but that's still a hell of a lot of people.
In Oregon, meanwhile, the state legislature has passed a bill which would extend their general enrollment deadline an extra month, until April 30. It's my understanding that since that article was posted, the state Senate also passed it and presumably Oregon Governor Kitzhaber has signed it. I believe the extension would still have to be OK'd by the HHS Dept, though I'm not sure what the status of that is.
Well, today comes a different sort of twist out of Maryland, which has also been having ongoing technical difficulties:
State health officials have crafted a plan to ensure Marylanders who attempt to enroll in health insurance through Maryland Health Connection before the March 31 deadline will receive coverage.

The Maryland Health Benefit Exchange Board adopted the plan Tuesday to create a new hotline allowing residents to notify Maryland Health Connection that they started an application but have not been able to complete it, according to a Maryland Health Benefit Exchange news release. The troubled website has come under fire for its glitches that began when the website went live Oct. 1.
California and some of the other exchanges did something similar back in December. In theory, this should mean that if you started your "application" as far back as October 1st of last fall, you should still qualify for this extension, although I'm not sure if simply creating a user account and password on the website counts as "starting an application" or not.
So, who's next? Hawaii seems like a likely prospect for some sort of extension, and I understand Nevada is having serious issues as well. Everyone else seems to be running smoothly.
Kathleen Sebelius was pretty adamant last week that the federal exchange at HC.gov won't be extending their 3/31 deadline--in fact, she even stated that the law clearly states that once that date was locked in, they can't extend it legally even if they want to. Of course, plenty of other "deadlines" have been extended already, and the three situations above show that there's obviously some wiggle room here (at least for the state-run exchanges, apparently).
My guess is that the farthest HHS would take it would be to use the MD/CA playbook and grant an "if you started the process before 3/31" exception, which presumably would be kosher under the law in the same way that election day "you get to vote as long as you were already in line" rules work. Who the heck knows?
In any event, between these developments and the fact that at least 1/3 of the total QHP enrollments on the exchanges won't start coverage until April or May, it's looking more and more like I'll have to keep monitoring things for at least a month longer than I had anticipated...