Maryland: QHPs up 2,600 since 3/01; Medicaid up 26K since 2/25
Fri, 03/14/2014 - 4:27pm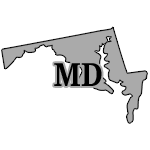 Hmm...Last week Maryland finally reported their Paid/Unpaid numbers (54% paid); this week they didn't for whatever reason. Anyway, their total QHPs are up from 38,070 to 40,693, an increase of 2,623 since March 1st.
On the Medicaid side, they've decided to bundle together the 96K PAC transferees with the "normal" new Medicaid enrollees for whatever reason. Subtracting out the PAC number gives 97,781 through March 11th, a very impressive 37% (26,332) gain since Feb. 25th.
From October 1, 2013, through March 8, 2014, there have been more than a million unique visitors to the Maryland Health Connection website. 186,268 Marylanders have created identity- verified accounts. Through March 8, 40,693 Marylanders have chosen to enroll in private health plans through Maryland Health Connection.

As of March 11, 193,670 individuals have gained Medicaid coverage in 2014 and remain active in Medicaid. This includes the 95,889 PAC enrollees who were automatically converted on January 1, 2014 to full Medicaid coverage.