California & New York: The Good, the Bad & the Confusing
Wed, 03/12/2014 - 11:08am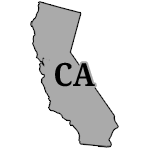 The February HHS Report included some especially confusing numbers out of the two largest state-run exchanges, California and New York, as both seemed shockingly low given how successful they both seemed to be doing in the first half of the month.
In the case of California, they were kicking serious ass in the first half of February, averaging around 7,200 QHP enrollments per day. Unfortunately, a few days later the CoveredCA exchange was hit with a very nasty technical problem which brought things to a standstill for not the 3 days that I thought, but 5 days. Result? The daily average dropped from 7,200/day in the first half to only 2,800/day for the second half of the month:
Enrollment in Obamacare coverage slowed last month in California, hurt by a recent website outage.

New federal data show 868,936 Californians signed up for health insurance in the state's exchange through March 1.

But that's a modest gain of about 40,000 people since mid-February. More than 100,000 people had picked a health plan during the first two weeks of February, according to the Covered California exchange.

The rate of enrollment fell from about 7,000 a day to less than 3,000 a day. California is a key state for the rollout of President Obama's signature law.

Covered California attributed much of the drop-off to a five-day outage for its online enrollment system in late February, which frustrated many consumers, enrollment counselors and insurance agents.
The good news is that once the exchange was brought back online, enrollments shot right back up, and in fact the rate is now up to 40% higher than it was in early February:
Exchange spokesman Dana Howard said sign-ups bounced back after online enrollment was restored. He said daily enrollment topped 10,000 people for several days.

"The interest is still there," Howard said. "In March, we have really picked up."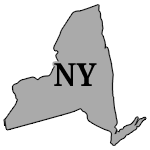 As for New York, I'm still very confused as to why the HHS report has NY down as only having 245K QHP enrollments as of 3/01 when the actual exchange press releases have given far higher numbers several weeks earlier. To reiterate:
According to HHS, New York only enrolled 33,328 people in February:
However, here's the official QHP enrollment numbers according to NY State of Health:
If you take the difference between the 2/24 and 3/10 numbers, divide by 14 and you get 1,654 per day during that period. Add 5 days of that and according to NY State of Health, the correct number as of March 1st was actually around 285,000.
This means that either NY's exchange is overreporting by over 40,000, or HHS just underreported NY by 40,000.
I've contacted someone at HHS, hopefully they'll be able to explain this rather large discrepancy (either 13% or 16% off, depending on your point of view); I'll update as soon as I hear more.