South Dakota: *Final* avg. unsubsidized 2024 #ACA rate changes: +2.5%
Wed, 11/08/2023 - 8:00am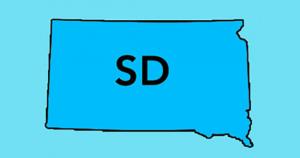 Originally posted 8/17/23; updated as of 11/08/23
Pretty straightforward in the Mount Rushmore state. Three carriers on the individual market; around 48,000 enrollees total; requested rate changes ranging from a slight drop to a 5.9% increase. The weighted average across all three is +2.5%. No one new seems to be entering the market and none of the current ones are pulling out.
For the small group market, there are six carriers (again, no one new, no one dropping). The requested rate increases for these range from 2.5% to 10.3%, with a weighted average increase of 5.2% statewide.
Update 11/08/23: No changes to any of the preliminary filings on either market.