Big: FDA advisory panel unanimously endorses OTC birth control pills
Thu, 05/11/2023 - 4:30pm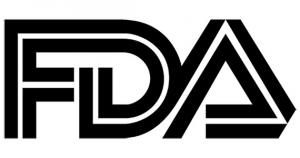 An FDA advisory panel on Wednesday unanimously endorsed making daily birth control pills available over-the-counter for the first time, following two days of deliberations over whether patient misuse could lead to more unintended pregnancies.

Why it matters: If the FDA follows the recommendation and switches HRA Pharma's Opill away from prescription-only use, it could expand the availability of contraception and deepen partisan rifts over reproductive health in the post-Roe landscape.

HRA Pharma, part of consumer products giant Perrigo, expects a final decision from the FDA to come at some point this summer.

Driving the news: In a 17-0 vote, members of two FDA advisory committees decided that patients can properly follow Opill's labeling instructions — including taking the pill at around the same time every day — without consulting with a health provider.
This is welcome news in the wake of last years devastating ruling by the Supreme Court overruling Roe v. Wade, and comes a few months after the FDA similarly approved making abortion drug mifepristone available at retail pharmacies back in January. Of course mifepristone's fate itself is currently in doubt given a recent lawsuit.