Idaho: And here I thought Gilead was supposed to be located in New England...
Wed, 03/29/2023 - 5:59pm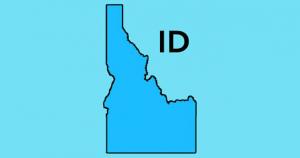 Just one step away...
Idaho already has some of the most extreme abortion restrictions on the books, with nearly all abortions banned in the state and an affirmative defense law that essentially asserts any doctor who provides an abortion is guilty until proven innocent. And now Idaho Republicans have set their sights on hindering certain residents from traveling out of state to get an abortion.

House Bill 242, which passed through the state House and is likely to move quickly through the Senate, seeks to limit minors' ability to travel for abortion care without parental consent. The legislation would create a whole new crime — dubbed "abortion trafficking" — which is defined in the bill as an "adult who, with the intent to conceal an abortion from the parents or guardian of a pregnant, unemancipated minor, either procures an abortion … or obtains an abortion-inducing drug" for the minor. "Recruiting, harboring, or transporting the pregnant minor within this state commits the crime of abortion trafficking," the legislation adds.

Abortion trafficking would be a felony, and those found guilty would face two to five years in prison. The legislation also includes a statute allowing the Idaho attorney general to supersede any local prosecutor's decision, preemptively thwarting any prosecutor who vows not to enforce such an extreme law.

Since the bill would criminalize anyone transporting a pregnant minor within the state to get an abortion or to obtain medication abortion, it could apply to an aunt who drives a pregnant minor to the post office to pick up a package that includes abortion pills. Or it could target an older sibling who drives a pregnant minor to a friend's house to self-manage an abortion at home. Either violation would carry a minimum sentence of two years in prison.
Meanwhile, in a different, completely unrelated Idaho development:
Idaho bans nearly all abortions — and just declined to expand postpartum Medicaid coverage

According to the Centers for Disease Control and Prevention, 1,205 maternal deaths were recorded in 2021 — a nearly 40% increase over the previous year's number of 861. The year before that, there were 754. Those numbers are thought to be partially attributed to the COVID-19 pandemic, but pre-COVID, the United States still had some of the highest maternal mortality rates of industrialized nations. 

The 2018 rate of 17.4 deaths per 100,000 live births was more than double the next highest rate in France of 8.7 deaths.   

The CDC also notes that for every maternal death, there are about 100 "near misses," when a person comes close to losing their life during or after a pregnancy.

The federal American Rescue Plan Act allowed states to change the continuous Medicaid coverage to one full year following delivery without applying for a waiver, and as of March 24, all but three states — Idaho, Iowa and Nebraska — have already expanded, intend to expand or have legislation pending that would expand the coverage.

Of the 13 states that have abortion bans in effect, Idaho is the only one that has not expanded coverage.

Rep. John Vander Woude, R-Nampa, who is chairman of the Idaho House Health and Welfare Committee, announced Tuesday that the committee would not hear House Bill 201 to expand the coverage before the Idaho Legislature adjourns for the year.
Not much for me to add here beyond, y'know...vote.