Minnesota: Final avg. unsubsidized 2023 #ACA rate changes: +1.5%
Fri, 09/30/2022 - 2:43pm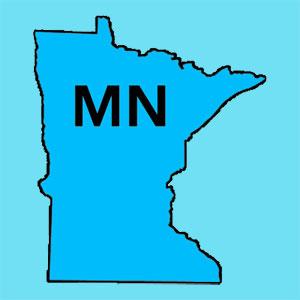 via the Minnesota Dept. of Commerce:
Every year, the Minnesota Department of Commerce conducts a thorough review of the rates and plans proposed by health insurance companies in the individual and small group markets. Commerce must approve the rates before the companies can offer them to consumers. Under state law, rates for the following calendar year must be released 30 days prior to the beginning of open enrollment. 

Individual health plans are designed for Minnesotans who buy their own coverage rather than receiving it through employer-based insurance or public programs such as Medicare, Medical Assistance and MinnesotaCare. Small group health plans are designed for employers with two to 50 workers. 

Commerce may deny proposed rates or require insurers to raise or lower them if the department determines that they are excessive or inadequate for the benefits offered.
Unfortunately, the enrollment numbers for the carriers are estimates based on on-exchange data only, but the ratio between them should be fairly close, which is what matters in terms of weighted rate change averages. Overall, it looks like unsubsidized premiums will only be going up an average of around 1.5% next year, considerably lower than the 4.3% average requested by carriers. Four of the six carriers had their changes approved as is, but Medica and Ucare saw dramatic reductions which significantly impacted the statewide average.
The small group market is more questionable as the enrollment data is even fuzzier, but it looks like a slight drop there as well, from 4.9% to 4.0%, thanks to HealthPartners and Medica having their rate increases shaved down a bit: