Washington State: Huh. Insurance commissioner facing bipartisan calls for resignation due to workplace conduct
Fri, 06/17/2022 - 5:33pm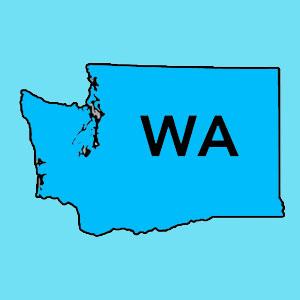 I don't write about specific state insurance commissioners very often. The main ones which come to mind are:
In all three cases, the commissioners in question were Republicans.
Today, however, I get to beef up my bipartisan bonafides: Here's a scandal involving a Democratic state insurance commissioner:
Gov. Jay Inslee and leaders of both parties in the Washington Legislature are calling on longtime Insurance Commissioner Mike Kreidler to resign, after he fired a top aide who had complained that Kreidler bullied him, used crass language and was "antagonizing staff."

Inslee, in a prepared statement Friday said that recent events demonstrate Kreidler is "unable to fulfill his leadership responsibility."
On the surface, a single disgruntled employee claiming that their ex-boss "bullied", "used crass language" and was "antagonizing" people sounds like pretty weak tea...
The majority and minority leaders in both the House and the Senate have all called for Kreidler to step down. So did the chair of the Washington State Democratic Party. Kreidler, a Democrat, said Friday through a spokesperson that he has no plans of resigning.
Wow. What the hell did Kreidler actually do?
In recent months, a half dozen potential and former employees disclosed instances of Kreidler being demeaning or rude, overly focused on race and using derogatory terms for transgender people and people of Mexican, Chinese, Italian or Spanish descent, as well as asking some employees of color for unusual favors. The instances are from 2017 to 2022.
Again, I'd imagine 80% of bosses in America could be described as "demeaning and rude," but the rest of it sounds pretty terrible, especially for an elected official.
Here's more details from a prior story:
...Kreidler, Washington's longest-serving current statewide elected official, immediately turned the conversation to her race and ethnicity, according to the job finalist, who is Japanese American and born in Hawaii.

His first question was whether her great-grandparents came over to Hawaii to work on sugar plantations or pineapple plantations, said the job applicant.

Kreidler went on to say he didn't consider people of Japanese descent a minority or disadvantaged based on his experience going to school with many of them, according to the woman, who spoke on the condition she not be named for fear of damaging her career in state government.

...Three former employees recounted how Kreidler, 78, used the racial slur "wetback" in a staff meeting when telling a story from decades ago about a friend's racist reaction to Kreidler's soon-to-be wife, who is Mexican American.

...In another group meeting, Kreidler described a neighborhood in Tacoma as "Dago Hill," which he said was a common nickname. In other instances, people heard Kreidler describe an old friend as a "Chinaman" and transgender people as "men with tits."

...A former policy analyst who is from India said Kreidler asked him to help arrange the commissioner's travel to that country. A former executive assistant who is Korean American said Kreidler repeatedly asked her to help the commissioner communicate with his Korean neighbors.
Yeah, I'd say it's time for him to step down.