Washington State: (Preliminary) Avg. Unsubsidized 2023 #ACA Rate Change: +7.2%
Tue, 05/31/2022 - 2:01pm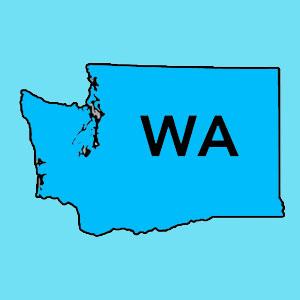 via the Washington Office of the Insurance Commissioner:
Fourteen insurers request average 7.16% rate increase for 2023 individual health insurance market

OLYMPIA, Wash. – Fourteen health insurers filed an average requested rate increase of 7.16% for Washington's individual health insurance market. The plans and proposed rates are currently under review and final decisions will be made this fall.

"More than two hundred thousand people in Washington state get their health coverage through our individual market," said Insurance Commissioner Mike Kreidler. "It's critical they have choices for meaningful and affordable coverage. Fourteen insurers have filed plans for next year, and while the choices vary depending on where you live, our market is thriving. I know that premiums and cost-sharing are still high for many, especially those who don't qualify for subsidies, and we need to do more to address the underlying costs drivers of health care."

People who do not get health insurance coverage from their employer shop for insurance in the individual market. Premium subsidies are available, based on income through Washington's Exchange.

An estimated 223,202 people in Washington are currently enrolled in health plans through the individual market.
The press release only refers to the individual market, but WA state also makes it easy to look up the Small Group market filings as well. Interestingly, while I get a weighted individual market average increase identical to that in the press release (7.16%), I get a slightly higher enrollment total (245K vs. 223K).
Two things to note: It looks like Health Alliance Northwest is leaving the WA Indy market (unless they're just late filing their 2023 rates), and "Community Health Network if WA" is either also leaving or they've changed their name to "Community Health Plan of WA." Not sure which, but it's interesting that the new plans being introduced by "CHN of WA" are all Cascade Select plans (ie, Washington's branding of their quasi-Public Option program).
The weighted small group market rate increases come to around 7.5%.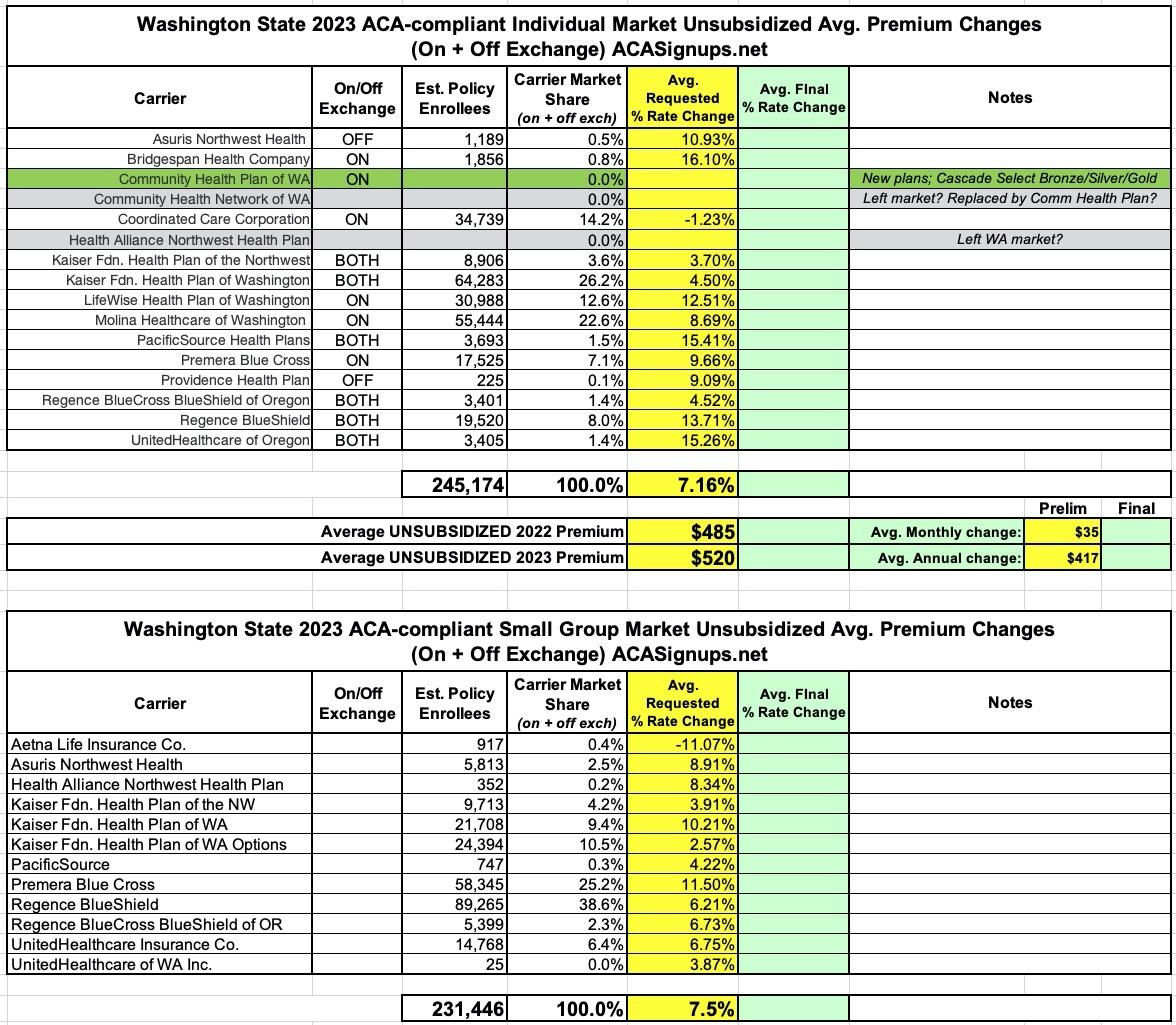 One other tidbit: In addition to the various ACA-compliant individual market rate filings, there's also a single non-compliant filing from LifeWise Health Plan for their grandfathered (ie, pre-ACA) policies. According to this filing, there's only 3,606 WA residents still enrolled in these plans 12 years after they were phased out, and LifeWise is requesting a 25.9% average premium hike on those still left. 
From the data in the filing, it looks like these 3,606 enrollees paid an average of $542/month in 2021. A 25.9% increase would put that at around $683/month...for policies which don't include any of the ACA's patient protections. I won't be surprised to see LifeWise discontinue these legacy plans in another year.