North Dakota: Approved Avg. 2022 #ACA rate changes: +1.3% individual market, +3.6% sm. group market (updated)
Fri, 10/15/2021 - 10:25am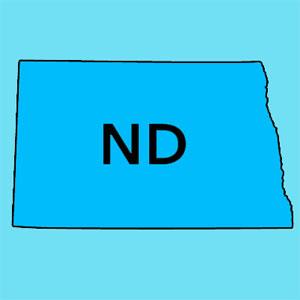 There are 9 states where I've been unable to track down the actual enrollment data for individual market carriers. North Dakota is among them.
The unweighted average rate increase for 2022 is 6.0% for the ND individual market and 5.3% for the small group market, which consists of the same three carriers (UnitedHealthcare was a fourth participant in ND's small group market in 2021, but they aren't listed in the federal Rate Review database as of this writing, so I'm assuming they're pulling out).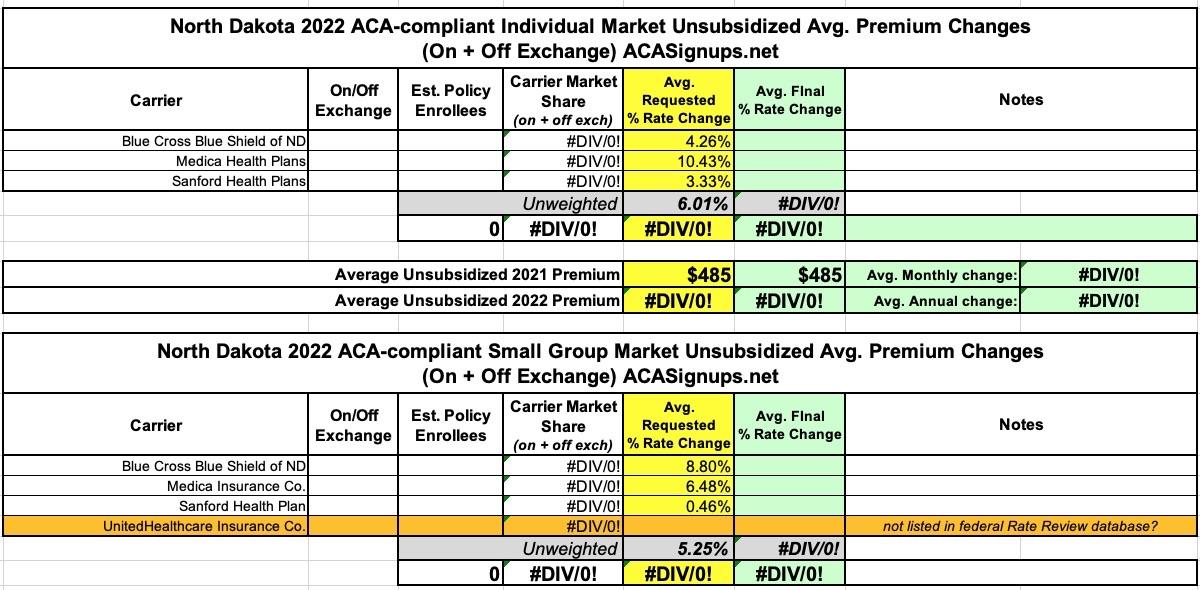 UPDATE 10/20/21: Thanks to Louise Norris for the heads up: The North Dakota Insurance Dept. has issued their approved rate changes for both markets. In addition, Norris has gotten ahold of the enrollment data for each of the individual market carriers, allowing me to run a weighted average.
As a result, ND's approved, weighted average rate increase is just 1.3% (vs. 4.1% requested), while the unweighted, approved small group increase is 3.6% (vs. 4.6% requested):